2019 was a HUGE year for Disney!  Live-action remakes, animated sequels and the last Star Wars movie hit the big screen.  Disney Plus launched in millions of homes.  Disney's Riviera Resort opened with the arrival of the aerial gondolas.  And of course, Galaxy's Edge took us to the furthest parts of the galaxy.  Our agents were fortunate to experience many of these and more so as we wind down the decade, let's take a moment to reflect on the year that was.
Welcome to Believe Vacations' Weekly Post where today, our agents will share their favorite Disney moment of 2019.  For this article, our agents were asked what their personal Disney highlight was for 2019.  It could be a vacation, a movie, a purchase or anything else Disney related.  Enjoy our personal look back at a milestone year for our favorite company in the world!

Trips
Savannah Sharp – 11 days in Disney in a row!
Dana Zachry – 2019 highlight is our family trip! It was the first visit for one and anotherbeing able to ride the BIG rides for the first time.
Tiffany Bigelow – Surprising my boys with their first time at Disneyland!
Becky Willis – Celebrating my child turning 7 at WDW followed closely by other child's first time riding Slinky Dog and 7 Dwarfs Mine Train. Soarin, Big Thunder and (hopefully!) Rise of the Resistance are next up on our holiday trip.
April Holland – Family trip for the first time in many years!
Kasie Baird – My daughter went to Disneyworld for the first time! My other daughter got to ride the teacups with Alice and be the beast in Enchanted Tales with Belle!
Sarah Holton – Staying at all three monorail resorts this year – the Grand Floridian for a special anniversary stay with my husband, the Polynesian for an extended stay with my girls, and the Contemporary to close out the year, take in the Christmas party, and enjoy walking to Magic Kingdom. Also, hitting all four festivals at Epcot and opening Galaxy's Edge! I really took advantage of my Annual Pass in 2019!
Melanie Blackstock – Sharing my love for Disney World with my 3 girls for the first time. My first ever week at Disney too! Growing up we did lots of day trips and weekend trips but 7 days was amazing!!!
Linda Scott – Three magical firsts! Visiting Disneyland – a lifelong dream!  Experiencing the Christmas magic at Walt Disney World with a first time Club Level stay at the Wilderness Lodge.
Hunter Anderson – Achieving the goal I set for the year of visiting Pixar Pier for the first time.  I would also have to add visiting Disneyland Paris!
Passholder
Amanda Braxton – My Disney highlight was spending my husband and my birthday in April, becoming a passholder! Also loved spending our anniversary at the Animal Kingdom Lodge!
Kyle Holland – Our first time as Annual Passholders, which resulted in taking 6 Disney trips including my daughters 1st trip.
Whitney Hubbard – My 2019 Disney highlight was getting annual passes and going 10 out of 12 months! Something as a kid I only dreamed about happening!
Galaxy's Edge
Mary-Morning Radcliffe – Hands down going to the opening day of Star Wars: Galaxy's Edge! Such a fun experience with a fun crew! I will never look at the bridge between the Boardwalk and Hollywood Studios the same way again!
Kristi Shipp – Enjoying a week at WDW staying at a new (to us) resort with my hubby and boys in May and enjoying the Flower and Garden Festival for the first time.  Also, Galaxy's Edge opening with my favorite Disney pals (and enjoying Food and Wine for its opening weekend)!
Colette Spirer – Becoming an annual passholder, my child's first time on a rollercoaster and loving it (Slinky Dog and Seven Dwarfs Mine Train), Going to Disneyland Paris followed by 4 more Disney trips and last but not least, opening day of Galaxy's Edge! So fun!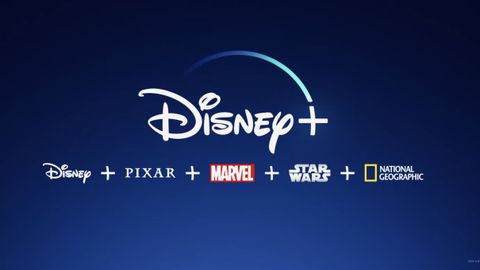 Disney Plus and movies
Brian Pavlick – Mine was the joy on my kids face when Disney plus launched!
Marissa Stuckey – For sure the excitement of Disney + and their countdown.
Whitney White – Going to see Aladdin at the movies!
Marathon
Amanda Wheeling – I have two. Completing the Princess Half, 4 months after having my son, proving to myself anything is possible, especially if Disney is the end goal. Second, Celebrating our daughters first birthday in Disney and then boarding the Disney Dream right after to experience Halloween at the High Seas.
Christie Pownall – Running my first half-marathon post baby. Princess Half. AND Galaxy's Edge Opening!!

Angela Wheeling – Becoming a Vacation Planner and joining Believe Vacations which let me experience Disney all year with the team, my family and through my clients!! It's truly been a magical year!
And with that, we say goodbye to a truly magical year!  2019 Disney will be one our agents will never forget.  What will the next decade bring?  Check back next year to get a sneak peak at what we are looking forward to for 2020.  Until then, there's a great, big, beautiful tomorrow…..