As agents, we look for opportunities to send families on "once in a lifetime" trips to build special memories with the hopes of one day, returning to Disney to do it all over again. But for some people, once in a lifetime is not enough. They need Disney at least 4 times a year, if not every week or…dare I say…day! For those lucky, fortunate souls, there are annual passes.
Welcome to Believe Vacations' Weekly Post where today, two of our agents will share their similar but different experiences being Annual Passholders. You'll meet Ashley Suit, one of our newer agents, who lives 10 minutes from the parks. You'll also meet Mary-Morning Radcliffe, owner of Believe Vacations who has bounced around from Alabama to Texas to Pennsylvania and continues to move her Annual Passholder status with her. So we have 2 agents in 2 very different scenarios, both as Annual Passholders. Does it make sense for both of them? Let's get to the questions:
MM, I think we know why Ashley made the decision to purchase but why did you purchase annual passes living out-of-state?After my daughter was born, I was traveling to Disney World at least twice a year. We would go for 4-5 days at a time. So I decided to crunch the numbers one year, and realized that the cost of an annual pass was equivalent to what I was already paying for regular park tickets. Plus, I knew annual passes came with many perks. So I decided to give it a try to see if it was worth it.
Needless to say, that was 7 years ago and I am still an annual passholder and my kids are annual passholders, also!
And I assume you noticed the immediate savings? Yes! I knew that if I was going to travel to Disney World at least twice a year, I was going to break even with regards to the cost of tickets. But annual passholders receive discounts on resorts, merchandise, and food – all things that I would already be spending my money on with each vacation. The room discount ranges from up to 30-40%, so I was seeing a significant savings from my room reservations alone.
Makes sense. Ashley, would you humor us and tell us why a local person should be an annual passholder? We purchased an annual pass first and foremost because I am a Disney fanatic. I've had one since moving back to Florida in 2010; my husband also has one. Our son is under three so thankfully does not need one yet, but he will get one when the time comes. As locals, (we live 10 minutes from the parks and see the fireworks from our backyard nightly!) we go at least once a week and the pass easily pays for itself between park admission, parking, and pass holder discounts. Disney is a great way to fill our days with a toddler, and we take full advantage of living so close.
Once a week?! Incredible! MM, I assume you visit less frequent? It depends on the year and what my other travel plans are. At a minimum, I go to Walt Disney World 2-3 times a year. I went 4 times last year, but I also added 2 trips to Disneyland and 1 trip to Aulani.
And now I'm regretting this article as I am incredibly jealous. MM, is park hopper included? I have the Disney Platinum Pass, which includes the park hopper option but it does not include the water parks. The Disney Platinum Pass and the Disney Platinum Plus Pass are the only annual passes that are available for non-Florida residents.
And Ashley, any special perks for being a FLORIDA annual pass holder? We chose the option that includes park hopper, get a lower rate, and we have the option of financing and paying monthly as Florida Residents.
MM, have you seen any special perks/benefits? Yes, there are many perks to being an annual passholder and Disney continues to add to those
perks year after year. The standard perks are that you receive free parking at the parks, 20% off at select table service locations, 20% off merchandise, discounts on rooms, and Memory Maker is included (with the Platinum and Platinum Plus Passes). You receive a complimentary Annual Passholder magnet and Magic Band when you purchase your annual pass as well as when you renew each year. Passholders also receive discounts on special event tickets such as Mickey's Not-So-Scary Halloween Party, Mickey's Very Merry Christmas Party, Disney After Dark, and select tours. Throughout the year, Disney also offer special events and merchandise for Annual Passholders. For a new "land" opening, they will offer special preview days for Passholders. For example, they recently held preview days for Pandora and Toy Story Land. (I'm crossing my fingers for a preview of Star Wars: Galaxy's Edge!) They also offer V.I.Passholder nights at the parks throughout the year. After the park closes to the public, they will invite Passholders to enjoy access to select attractions and character meet & greets for two hours. During the various festivals at Epcot and the events at the Magic Kingdom, there is special merchandise available only to Annual Passholders. For the Food & Wine Festival at Epcot, Disney usually offers a free gift to Passholders after they check in to the Festival a certain number of times. This is something that I look forward to every year! One year they offered a glass tumbler etched withthe AP logo, and last year they offered a small cutting board with the AP logo.
Well that definitely sounds like a nice little bit of swag to be a member. Ashley, because you live so close, even as an annual passholder, are there days you are not allowed to visit the parks? The Platinum Annual Pass that I own does not have any blackout days. My husband's version blacks out the summer months (June through early August) and the two weeks from Christmas to New Year as well as one week in April for local Spring Breaks. From my understanding, Annual Passholders are one of the last groups to be turned away from a park when it is in phased closing. Now, just because we CAN stay on the busiest days, doesn't necessarily mean we want to! Another perk of being a Passholder is that we can choose to leave when the parks are crowded, knowing we can visit another time. We love being Annual Passholders and can't imagine living locally (in the state of Florida, even!) without it. It's such a way of life for us and we are truly grateful to live life at the Most Magical Place on Earth.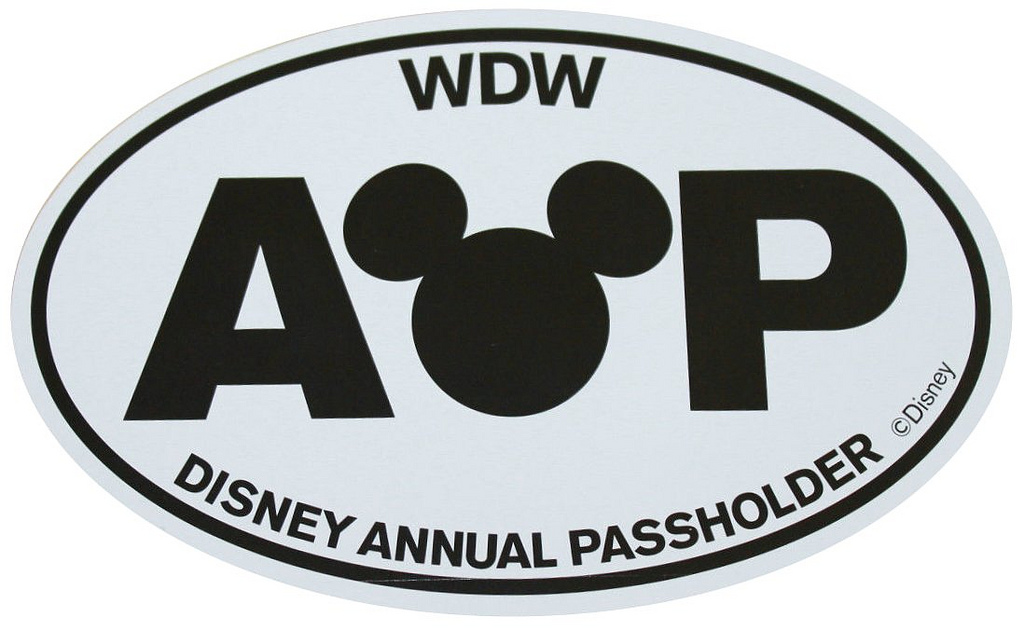 This Alabama kid has to agree and again, be very jealous. MMR, I'll end with this final question which I think many will ask and that is in regards to moochers…I mean…family members who may want to share the love of your Annual Passholder status. Are there any rules for family members? Friends and family that are traveling with an Annual Passholder can definitely take advantage of the benefits! Annual Passholders are able to book up to 3 rooms with their discount as well
as up to 4 discounted tickets for Mickey's Not-So-Scary Halloween Party, Mickey's Very Merry Christmas Party, and other special ticketed events. The Passholder must always be present, though, because a Cast Member will ask to see the Annual Pass and a photo I.D.
Thank you ladies and all the best as you visit Disney in 2019!
Does annual passholder status make sense for you and your family? Have you ever considered it? Thanks for reading and remember, there's a great, big, beautiful tomorrow!