August 2020
Technically, we're still in the dog-days of summer and now we even have the beginning of hurricane season, but ever so slowly, kids are going back to school and less families are traveling to Orlando.  And while it's still 2 full months away, there's the possibility of some Halloween decorations in the form of the popular event, Mickey's Not So Scary Halloween Party!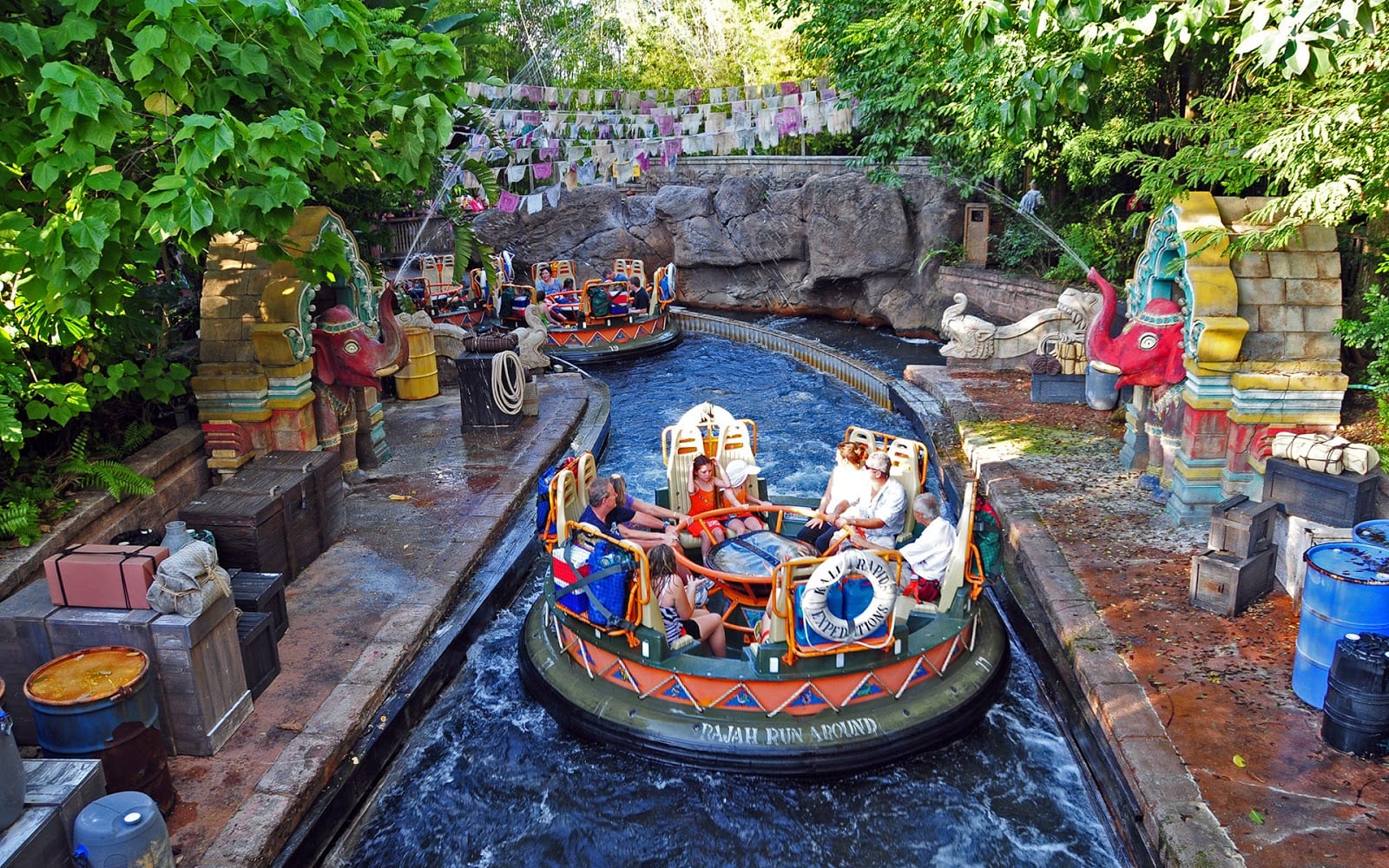 Pros
Mickey's Not-So-Scary Halloween Party (Magic Kingdom) — Select nights from August to October 2020 – Trick-or-treat Disney style with characters in seasonal costumes, festive treats and special parades and shows
Epcot International Food & Wine Festival — August to November 2020 – International festival featuring marketplace kiosks offering local food wine and beer pairings
Cons
It aint the heat; it's the humidity! – There's no getting by it – It's August and it's Florida.  That means a lovely combination of heat and with the rain/thunder showers, humidity that can only be described as so – Take a shower, don't dry off, put your clothes on and walk outside!
Forgot your poncho?  Disney has plenty! – If it does rain and you need a cover, you do have the option to buy one of those famous, higher-end, non-sexy, Disney parks ponchos.  Very humbling!
Front of EPCOT construction – At this point in 2020, there will be a ton of construction at EPCOT that has shifted to the front of the park.  Whereas you used to get that family photo in front of Spaceship Earth, there may be some boarded up walls, cranes, chain-link fences and more in the background.  You'll have to be patient as they navigate you into the parks and you may have to find a temporary new place for your family photo.
Mickey's Not-So-Scary Halloween Party (Magic Kingdom) — Select nights from August to October 2020 – The party is a separate ticket event which means the Magic Kingdom closes early on those dates and you'll have to leave if you do not have the special admission ticket.  Use the expertise of your
Attraction Closures – While most of the closures and refurbishments happen in the Spring, there are a couple of attractions that will be closure for lengthy to permanent reasons:
Stitch's Great Escape – Closed (Possibly Permanent)
Walt Disney World Railroad – Closed December 2018-TBA
Spaceship Earth – Closed Late May 2020 – TBA