Did you know that World Photography Day was celebrated on 8/19?  You probably knew a good number of social media posts come from the Disney properties, right?  So let's put these two facts together and celebrate a belated World Photography Day with this weekend's post.
Welcome to Believe Vacations' Weekly Post where today, we are going to share our favorite photo spots at Disney.  For this list, we'll obviously supply you with a photo of the location we choose but also share why it is a memorable spot.  This is a great time to remind you of the incredible Memory Maker package available at WDW.  Imagine having access to every single on-ride attraction video of you, every on-ride attraction photo of you and also the professional photos taken in the streets and focal areas of interests all over the properties.  It's a wonderful extra you can add onto your vacation package and creates a lifetime of memories.  Alright, let's start with the obvious:
Cinderella's Castle – Like I said, obvious.  For most, this is the moment you know you've arrived at Disney.  You will do everything you can to finally catch that iconic first glance at the castle.  So it's no wonder Main Street USA is covered with families and photographers capturing that classic photo that will reside in living rooms and offices forever.
Magic Kingdom Entrance – Mostly for when you first step off the monorail or bus or boat, this is the best opportunity for all guests to say "We made it!"  Whereas you need tickets to get the castle picture, park admission is not required to get this photo.
Main Street USA – Technically, yes, Main Street USA is where you get the Castle picture, but there is so much more going on just inside the Magic Kingdom.  Look for the best seasonal decorations to be featured in this area.
Spaceship Earth – "Let's get a picture under the golf ball!"  Heard it millions of times and it never gets old folks.  Why not, though?  It's the focal point of EPCOT and does create for fun visuals.
Tree of Life – Since we're going with the icons of the park, we have to include the majestic TOL at the Animal Kingdom.  What's great about this photo spot is that there is no bad side of the tree!
Tower of Terror – Whether it's getting ready to ride, showing your pride in surviving the ride or simply getting a beautiful yet haunting backdrop for a photo, many stop at the beginning of Sunset Boulevard in Hollywood Studios to capture it in all its glory.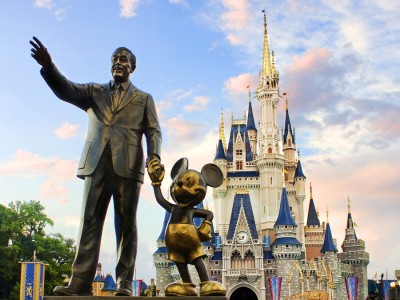 Partners Statue – For some, this is the only opportunity to get a picture with the man and mouse who started it all.  It's a simple, humble reminder that all it takes is a dream to make other's dreams come true.
Space Mountain – Like Tower of Terror, posers may show off that they have conquered this mountain.  Others may just enjoy the neon green sign and how it lights up at night. Either way, it's a cool photo!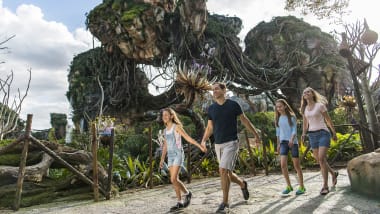 Pandora – I mean, when you have hanging islands in the background, it's tough not to stop and take a photo.  And if you get a chance for some evening images, the colors will amaze you.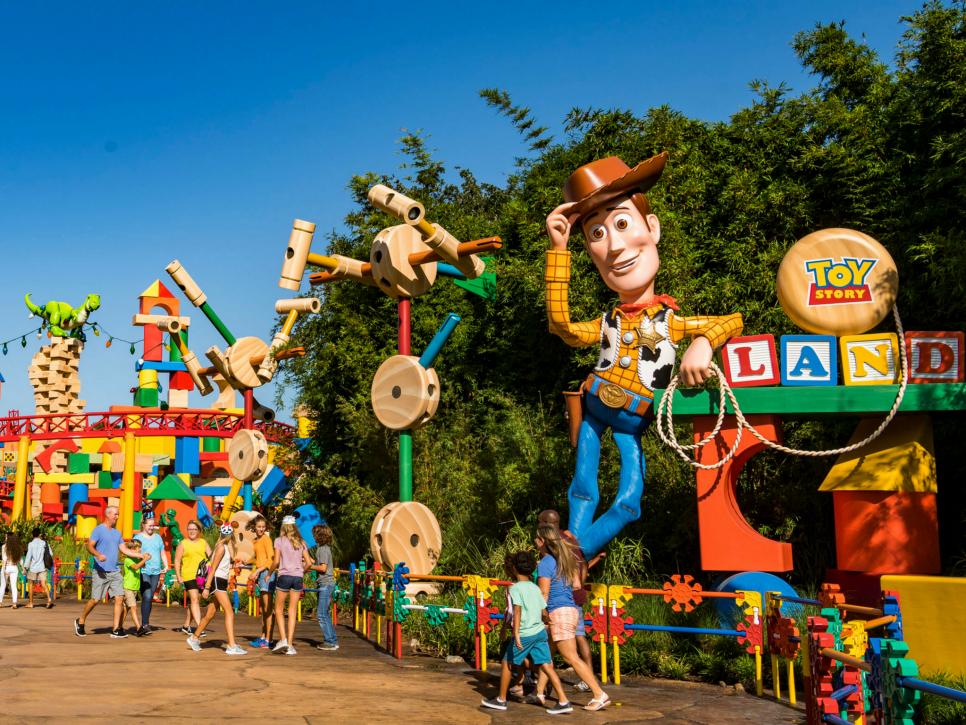 Toy Story Land – I mean, who doesn't want their photo with one of the coolest toys of all time?  Woody's statue is already becoming pretty iconic and popular theses days.
World Showcase – Take your pick of countries to pose in front of.  You have around a dozen or so to do just that.  Most choose France, I love Italy, Morocco is very underrated.
Splash Mountain – Yes, you can get your family photo in front of the attraction as well.  But dare I say that the on-ride, just before the drop, all smiles (except this lady) capture is the GOAT in terms of on-ride pictures?
Expedition Everest – When you conquer a mountain, you have to show proof.  For children of all ages, facing your fears and the Yeti himself makes for a brave photo.
Haunted Mansion – With the addition of some extra magic from those cast member photographers, the spooky house on the hill has quickly become a fan favorite for bringing home hitchhiking ghosts.  Now at night, you may have some additional apparitions in your picture without the help of flash photography.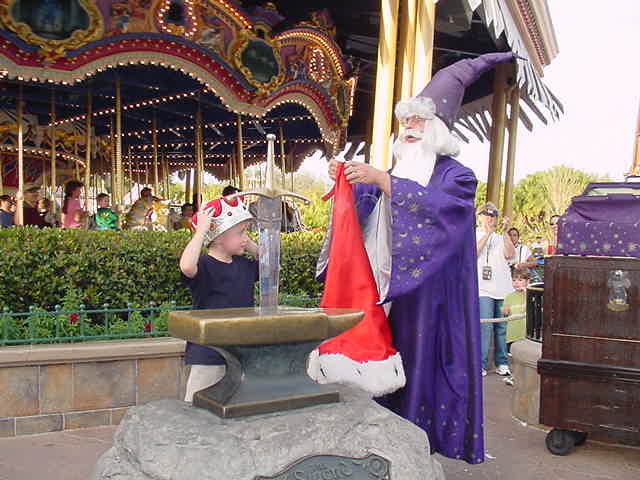 Sword in the Stone – Ah, this one never gets old.  Right in the center of the Magic Kingdom, everyone gets a chance to pull.  But only one is valiant enough to do so.  Have the camera ready just in case!
Chef Mickey's – THE place for character dining at WDW, head over to this fun meal and smiles at the Contemporary Resort.  
Enchanted Tales with Belle – Technically, everyone who wants a picture with Belle can get one.  But for the young one playing the role of the Beast, the memories will last as old as time.
Wherever you are at Disney, it's the perfect place for a photo.  Use your mobile device, purchase the Memory Maker, heck, keep using the old click-and-wind.  Just smile and remember there's a great, big, beautiful tomorrow!