For 2 years now, I have shared my rankings of my top Eat to the Beat concerts at EPCOT. This year, I will do the same thing but revise my list slightly based on some groups who are making their debut and also in time for you to book a trip to see all the acts this fall.
As I mentioned in those previous articles, as much as I am a fan of all things Disney, I absolutely love music. I take pride in knowing a lot of songs from the time of Elvis up to about 1995ish so I'll call myself a classic rock fan. Thankfully, for people like me, there is a perfect mixture of Disney and rock music and it is found starting this weekend at the International Food and Wine Festival at EPCOT.
Welcome to Believe Vacation's Top Ten where today, we'll look at the Top 10 Eat to the Beat Concerts for 2019. For this list, I looked at the entire line-up throughout the festival and have ranked them based on shows I would expect my wife and kids to enjoy and thus, your family as well.  So let's get rockin and rollin and kick it off with:
Big Bad Voodoo Daddy – November 9-11
I think to think to little kids will love swing music like the greatest generation several decades before them.  The horns will blare, the drums will snare, the beats will get you moving your feets.  Truly a fun show!
Hanson – October 28-30
That Song:  MmmBop
True confession – the first single CD I ever bought with my own money was the MmmBop single.  Bubblegum pop at it's worst but man did that song make some money.  While it was fun to make fun of the long-haired brothers in the mid-90s, they are now grown men and their harmonies are incredible!
Joey Fatone and Friends – November 12-14
From his N'Sync days, Fatone was always the fun one, wasn't he?  Just looked like he truly was enjoying himself.  While the ladies will definitely remember him from his MTV days, younger kids may recognize him from his Masked Singer appearance.  We only assume he'll play the greatest hits!
Tiffany – September 13-15
That Song: I Think We're Alone Now
It's not the mall and it's not the 80s but Tiffany still has herself a popular little act.  30 years later and keeping an incredible set of pipes, this pop singer will get the crowd engaged, singing along and dancing in the aisles.
38 Special – Oct 16-18
That Song: Caught Up In You
Southern Rock lives as the band returns to its home state of Florida.  Founded by the younger brother of the legendary Van Zant family, this group brings together driving guitars, jammin' licks and beats and iconic lyrics that will have your rockin' into the night!
Sugar Ray – September 30-October 2
That Song: Fly
This group is sure to win the "Most times I mentioned 'I never knew they sang this'" Award.  Sugar Ray was as popular in the late 90s as any other group going.  And to show they were not a one-hit wonder with Fly, their follow-up album was titled 14:59 to show their 15 minutes of fame were not up yet.  Awesome!
STARSHIP starring Mickey Thomas – September 20-22
That Song: We Built This City
Performing at EPCOT for many years now, fans of this group know there was no bigger hit for the band, maybe even the entire 80s, than THAT SONG. First they were the hippies of Jefferson Airplane, then the psychedelic spin off of Jefferson Starship and now have settled on the pop rock of STARSHIP. Regardless of names of the band or era, the entire family will remember classic songs throughout the entire show.
Baha Men – October 18-20
That Song: Who Let the Dogs Out?
If for that song alone, everyone with kids needs to try to get over to this show to sing along.  Just an incredibly fun song that will conclude a highly energetic showcase of singing, melodies and awesome dance moves.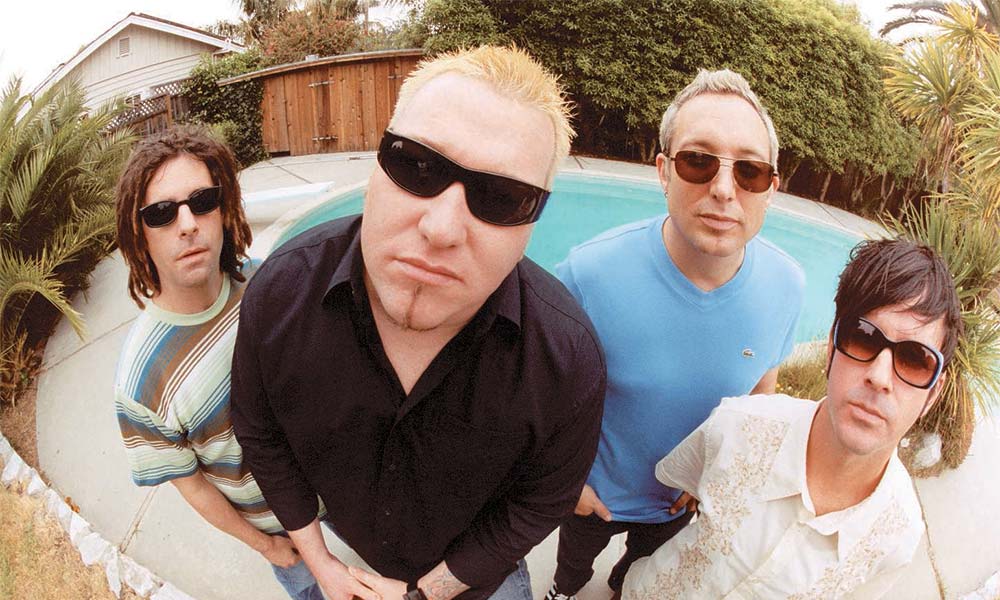 Smash Mouth – September 16-17
That Song: All Star
We have reached the point where Millennials can now call themselves old!  It seems like just the other day Smash Mouth was touring with their new hit All-Star.  Nope, that would be 20 years ago.  The group still sounds great, kids will recognize the songs from Shrek and younger adults will feel like they've traveled back in time….only a few years ago really.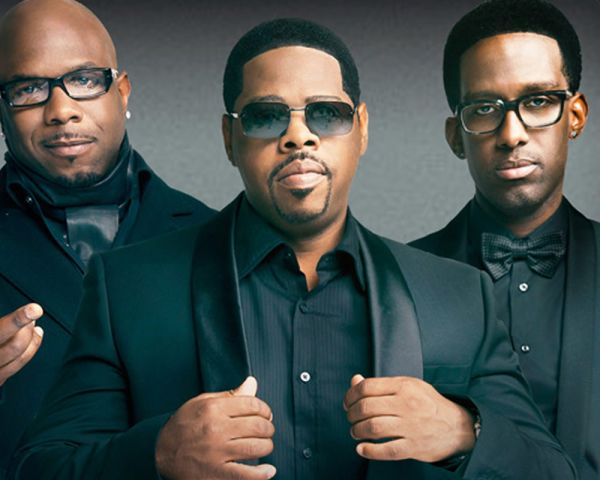 Boyz II Men – November 4-6
That Song: End of the Road
A part of me feels I owe it to these gentlemen and show up just to thank them for many amazing junior high dances.  I always joke that if you were a DJ in the mid-90s and you had a Jr. High dance gig, you had a night off because all you had to do was put in their album II and turn out the lights.  Just amazing songs with amazing harmonies that still sounds as good as the CD did 25 years earlier.
Rest of the Lineup
08/29 – 08/31 – Plain White T's
09/01 – 09/02 – Sawyer Brown New!
09/03 – 09/04 – MercyMe
09/05 – 09/06 – Grace Kelly New!
09/07 – 09/08 – Zach Williams New!
09/09 – 09/10 – Lauren Daigle New!
09/11 – 09/12 – Jimmie Allen New!
09/18 – 09/19 – Everclear
09/23 – 09/24 – Post Modern Jukebox
09/25 – 09/26 – Blue October
09/27 – 09/29 – Mark Wills
10/03 – 10/04 – Taylor Dayne
10/05 – 10/06 – India New!
10/07 – 10/09 – 98°
10/10 – 10/11 – Boyce Avenue New!
10/12 – 10/13 – Southern Avenue New!
10/14 – 10/15 – Kenny G
10/21 – 10/22 – Billy Ocean
10/23 – 10/25 – Sheila E
10/26 – 10/27 – High Valley
 10/31 – 11/01 – Sheena Easton
11/02 – 11/03 – Kris Allen New!
11/07 – 11/08 – The Hooters
11/15 – 11/16 – BBMAK New!
11/17-11/18-Spanish Harlem Orchestra New!
11/19 – D'Capella New!