February 2020
The month of love will make you fall in love with the warmer temperatures and lower attendance than January provides.  With only President's Day providing a random attendance spike, February is actually the perfect month to see everything in it's natural look and feel without any added decorations.
Pros
Normal Days are Light – Outside of a nice influx of guests for the President's Day holiday, the first few weeks will feature low crowds.
Layer Weather – If you're that person who loves hooded sweatshirts but still getting away with shorts and tennis shoes, Disney in February is for you.  Also, the slight chills can keep the locals with annual passes away, giving you even lighter crowds in the parks.
Epcot International Festival of the Arts – Jan. 17 – Feb. 24, 2020 – This unique festival celebrates visual, performing and culinary arts.  It's truly a taste, smell, hear, see and touch event!
Disney After Hours and Disney Villains After Hours – While crowds are generally light anyways, what if you could have the park almost to yourself with pretty much no waiting for your favorite attractions?  This event that happens on select nights will give you such privilege where you can maximize ride time and minimize waiting! Visit either the Magic Kingdom or Animal Kingdom after hours with barely no wait at all for your favorite attractions.  And for Disney Villains After Hours, your favorite bad guys join you in taking over Magic Kingdom after hours.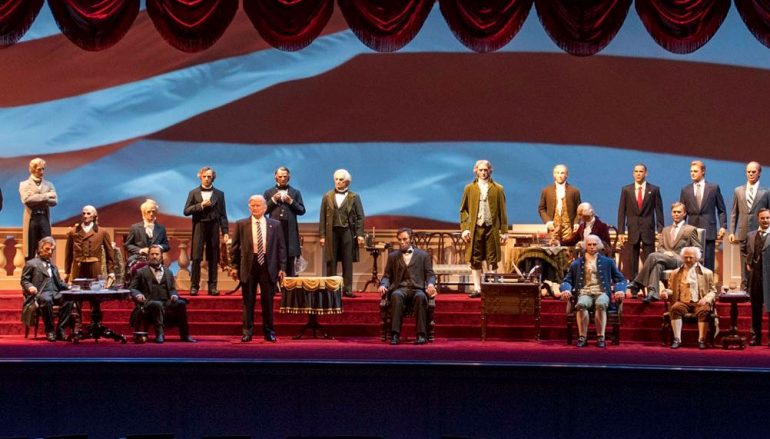 Cons
Holiday and Event Days are CRAZY – It should be noted that February is a HUGE month at ESPN Wide World of Sports events, typically involving youth. While many of the participants will be in the actual competition, trust me, you'll feel their presence either at the resorts or the parks.  And then there's the Disney Princess Half Marathon Weekend — Feb. 20-23, 2020. Because of this event combined with President's Day, expect extra visitors to the parks that could affect hours and traffic disruptions.
Too Cool for Pool? – All resort pools are heated to at least 82 degrees.  That's nice right?  Unfortunately, the outside temperatures do little to make it an enjoyable dip after a long day in the parks.  Don't choose your February vacation based on the pool designs is all I'm saying.
Attraction Closures – The colder temperatures and lighter crowds are a perfect excuse for park operators to schedule temporary closures.  Ones that we know about at the time of this article's published date:
Primeval Whirl – Closed 1/5/20 – Unknown
Splash Mountain – Closed 01/06/20 – 02/27/20
Kali River Rapids – 1/6/20 – 3/21/20
Test Track – Closed 01/13/20 – 02/26/20
Early Nights – Apart from a few extra-hour ticketed events, the four parks will close either at 8pm or 9pm which may be a few hours shorter than if you went in the Summer.