When Disney Plus was released a few weeks ago, I had no idea what to watch.  Sure, there was the Mandalorian and the live-action Lady and the Tramp but there were also some old-school classics.  As I began to think what I would like to settle down and watch, I glanced over my living room towards my tree (yes, I know it was pre-thanksgiving!)  Of course I needed to watch a Christmas movie.  And the one I would watch was simply a no-brainer.
Welcome to Believe Vacations' Weekly Post where today, we do our 3rd video review for 2019 and look at the 1983 classic Mickey's Christmas Carol.  For this article, fire up Disney Plus, search for this incredible piece of cinema, hit play and read the thoughts that came to mind as it played.  May this article spread some Christmas cheer and God Bless Us, everyone!
36 years going and it's still my favorite version of A Christmas Carol folks!
Oh the tears are already starting with this intro. The sepia tones and drawings alone are beautiful!
Also, alongside "Somewhere In My Memory" from Home Alone and "It's In Every One of Us" from John Denver and the Muppets: A Christmas Together, this may be one of the more underrated Christmas songs in history.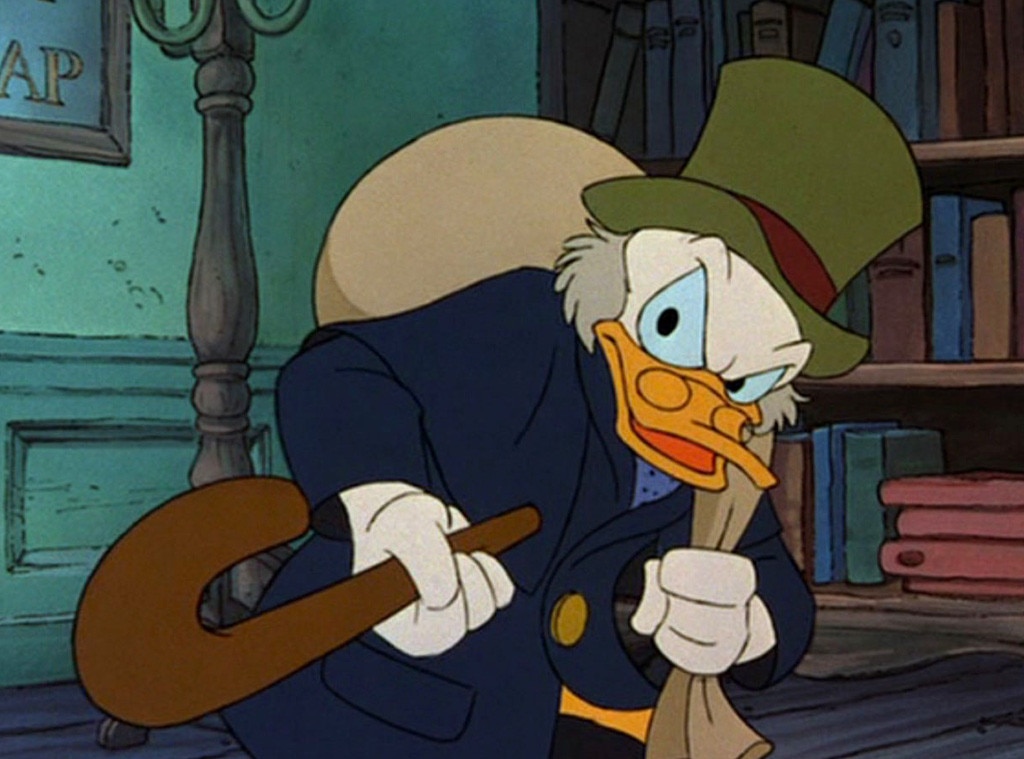 How can you not see Scrooge McDuck and wonder where his money vault is?
Now would be a great time to mention that the casting in this is amazing but it is odd seeing Donald in a role that is not competing with Mickey in some capacity.
I always wondered why Scrooge lived so far away from his counting house. Were there no apartments upstairs he could've slummed in?
Thank goodness for children's versions of this classic or else the character of Jacob Marley is a surefire scary dude.
A few crazy antics aside, Goofy still can't save Marley from being creepy.
I always hate that the Ghost of Christmas Past is portrayed as a frail spirit or little child. With that being said, Jiminy Cricket rocks in this role.
The flying through London bit makes me think Tinkerbell should've been cast now.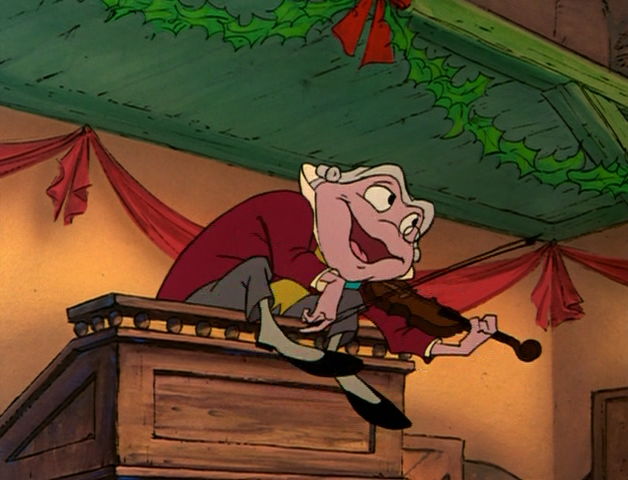 Mr. Toad!!!! Still not right what they did to your attraction man.
Also, very thankful they combined the Fezziwig stuff with meeting Isabella. For live performances, they love to drag those scenes out, especially Scrooge back at school.
Sticking with the typecasting, they had to find a huge character to play the Ghost of Christmas Present. Willie the Giant fits the bill quite nicely here too.
Still confuses me why Scrooge feels for Tiny Tim? I'm sure he saw thousands of kids in that condition in his life.
Ah yes, the Ghost of Christmas Future. Again, the casting of this is just perfect.
One complaint I have though is if you are not familiar with this story, this does seems to go at quite a pace where you may have to pause and ask questions.
The reveal of the Ghost and the tombstone is still one of the greatest moments in this cartoon.
Wow, did I just see characters from Robin Hood in a cameo role?! Awesome!
I'll all for Scrooge taking his nephew up on his original offer but don't you think it's kind of rude the morning of to tell the host, "Okay, NOW i'm coming over?"
Look, I appreciate the extra special happy feel good moment but is Bob really ready to be Partner? He's been bookkeeper for a while but isn't there some mid-management role first?
And maybe it's me but is it rude to show up to someone's house, uninvited, on Christmas, in your robe and slippers?
Regardless, still one of the greatest version of Christmas Carol you'll ever find!