Last week, we continued a 4-week series focusing on the Must-Dos at Hollywood Studios.  We learned that Fantasmic! is probably the best show you can see in the parks but you can't forget the 2 main attractions down Hollywood Boulevard in Tower of Terror and Rock N Roller Coaster.  So lets do it a third time!
Welcome to Believe Vacations' Weekly Post where today, we feature Part 3 of a 4-week series focusing on the Must-Dos at each of the 4 parks at Walt Disney World.  For these articles, our agents were asked to simply name one must-do for each park.  We then broke down the answers into different categories and if multiple entries, we grouped them together.  So enjoy the answers and at the end of the article, we'll summarize it all for you.  For most of our agents, this is the best park as we will head down to EPCOT…
Attraction
Angela Wehling- Soarin' is our family favorite!
Dana Zachry – Soarin'
Hunter Anderson- Soarin'
Kristen Brown – Soarin'
Whitney White – Soarin'
Becky Willis – Soarin'
Kristi Shipp – Soarin
Kasie Baird – Soarin'
Sarah Holton – Soarin', (but, really, tied with Spaceship Earth)
Bri Rice – SPACESHIP EARTH!!!
Mary Morning Radcliffe – Spaceship Earth
Ashley Suit – Spaceship Earth
Colette Spirer – Spaceship Earth
Whitney Hubbard – Test Track
Robin Bratton – Test Track
Tiffany Bigelow- Test Track
Sekeitha Manigan – Test Track
April Holland – Monorail and/or Skyliner in or out
Dining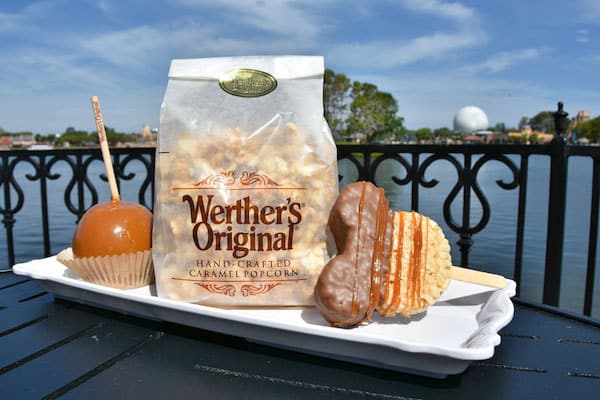 Christie Pownall – Margarita in Mexico!
Kerry Murdock – It used to be Soain', then they changed it, then it was Maelstrom, then they changed it…holding out hope that the new rides and attractions can redeem this aspect of Epcot for me.
Jessica Elaine – Dinner and Fireworks at Teppan Edo
Hunter Anderson –  Les Halles Boulangerie-Patisserie
Amanda Wheeling – Brat in Germany
Jessica Bouwsma  – Beers and food at Rose & Crown
Atmosphere
Brian Pavlick – A lap around World Showcase.
Savannah Shar – Frozen/Norway and frozen margaritas
Amanda Braxton – I love visiting all the countries!
Marissa Stuckey – World Showcase while eating little things at all the countries.
Kerry Murdock – I do love taking a lap through World Showcase and I always eat fish and chips at Yorkshire County Fish!!
Linda Scott – Strolling around the World Showcase
Kyle Holland -Epcot – Pin Trade
While this park leans heavily on more older-aged experiences, for our agents, it boils down to 2 must-dos.  Once you've Soared, you have to complete your around the world trip with a lap around the World Showcase and you've seen it all.  Just know that World Showcase part will take a little bit of time but what a fun way to travel!