At Believe Vacations, we pride ourselves in not only educating our clients and families but showing we truly are experts when it comes to Disney knowledge and planning.  When we get together, we speak the Disney geek language and occasionally share inside jokes.  Now admittedly, some of our biggest fits of laughter come from questions we get asked.  And that's why we're here today…
Welcome to Believe Vacations' Weekly Post where today, we'll look at the Top Questions We Get Asked.  For this list, our agents came up with some doozies our families and clients have asked us over the years.  Some of these questions may be the ones you have on your mind right now.  Some of these questions may be the ones you yourself supplied us.  Either way, we'll list the question and also give you a short answer.  
Attractions
Are fast passes included? When you buy park tickets or a resort package that includes tickets, fast pass options are included.  For guests staying at a Disney resort, you may book fast passes 60 days prior to arrival.  If you have tickets or a pass, you can begin booking 30 days prior.  If you are arriving day of and purchasing tickets at the gate, you can find a Kiosk inside the park to book fast passes then.
How can I skip all the lines? You can skip at least 3 (some planners get to skip 4) lines for attractions each day in the parks using Fast Pass.  But unless you've purchased a special, crazy expensive VIP tour or your last name is Disney or something like that, you will not be able to skip all the lines.
Why can't we just ride everything in order that we pass them in the park? You can, you just won't get everything done and spend a ton of time in the queues.  While going in order makes sense, bouncing around allows you to maximize riding time and minimize waiting time. 
How does Rider Switch work? Let's say Mom and Dad brought the 7 year old and the baby.  Mom and Dad want to ride Space Mountain, the 7-year-old is tall enough but the baby cannot ride.  Dad and Mom go to the stand-by/fast pass entrances and tell the cast member they need a rider switch.  A ticket is handed to Mom or Dad, whoever decides to wait with the baby.  Let's say Mom chooses to wait with the baby.  Dad takes the other child on the ride and they finish.  Mom can then present her Rider Switch ticket to the cast members at the entrances and they allow her to take the fast pass line to the front of the line while Dad stays behind with the baby.
What is a magic band? Magic Bands are incredible, life-changing, time-saving and the hottest in Disney fashion.  In short, Magic Bands store your park admission tickets, fast pass selections, dining reservations, credit cards, acts as a room key and can also provide identification in extreme circumstances.  All that is built into a large bracelet you wear the entirety of your trip.
Dining
What's the dining plan? And what's a snack credit mean? Should you choose to go ahead and have the majority of your meals pre-paid before you arrive, you can qualify for a dining plan of your choice.  Your dining plan will provide you with credits and depending on the plan will depend on the locations you can visit and have docked from your overall credits.  Snack credits mean you have a certain number of snacks you have pre-paid for and these are labeled at most restaurants and all snack stands.
When are my Dining Plan credits activated? Plans are activated the day you arrive.
What is character dining? Character dining is when you dine at a restaurant that features characters in full costume coming up to your table for interactions, photos and autographs.  
Parks
"Which Park is the actual Disney World?" Disney World is the entire property in Central Florida.  It is further broken down by 4 theme parks, 1 shopping/entertainment area, 2 water parks multiple resorts and several other entities.
What is the difference between a base ticket and hopper ticket? A base ticket allows you to enter one of the parks during normal operating hours for one day.  Park Hopper tickets allow you to enter multiple theme parks during normal operating hours.  
I can just skip ____ park right? While each park has its reasons for visiting, talk with your agent to determine why you might want to skip a park.
Is Park Hopper worth it? Truly does depend.  If you only care about one park, than no.  If you have reasons for being at multiple parks during one day, then absolutely!
What do I do with a baby? Good news is that Disney is kid-friendly for ALL ages.  For babies, you may want to look into a stroller or baby carrier.  There are nursery stations throughout the parks and a good number of attractions and shows allow babies to ride along.
Resorts
What's club level and why would I pay for it? Club Level is a categorization of a special room set up at a Disney resort.  While there may be special options for concierge services, the best feature is access to a lounge with food servings throughout the day.  If you want to snack as you go and maybe save money on meals, this is the way to go!
Transportation
How do I hop from park to park? Disney transportation is an incredible operation but very convenient for Disney Guests.  Between bus fleets, boats, trains, sky gondolas, "minnie" vans and the world-famous Monorail, you'll be able to get around easily and efficiently!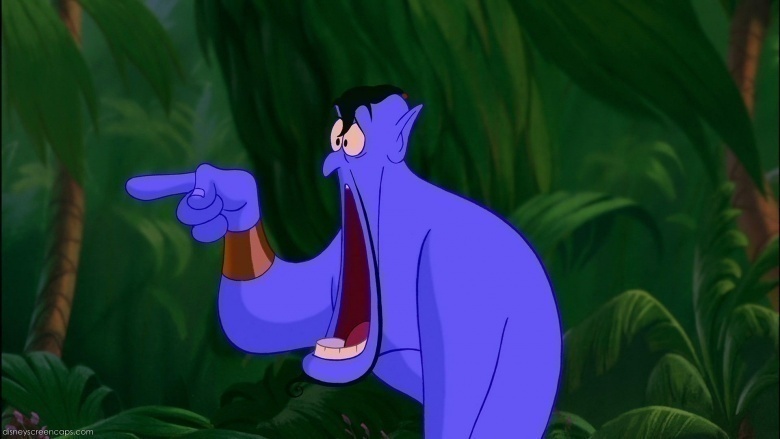 Just….No!!
Disney… that's where Harry Potter land is right? No!!
Disneyland and Disney world are the same right? No!!