We are now at the midway point of our "Did You Miss Me?" series where we look at components of Disney vacationing that has been temporarily postponed or cancelled due to post-COVID regulations. Last week, we look at the cancellation of traditional parades and how they have been replaced with Character Cavalcades.  But what about the opportunities to actually meet and greet, hug and love and get your picture with characters?  What has changed?
Welcome to Believe Vacations' Weekly Post where today, we continue our "Did You Miss Me?" by looking at an experience that has filled photo albums and social media walls for decades and that is character interactions. Do you have a picture with your favorite character as your profile picture or on your fridge?  Maybe in your office or a frame on the mantle?  Journey with us as we look at the modifications these days…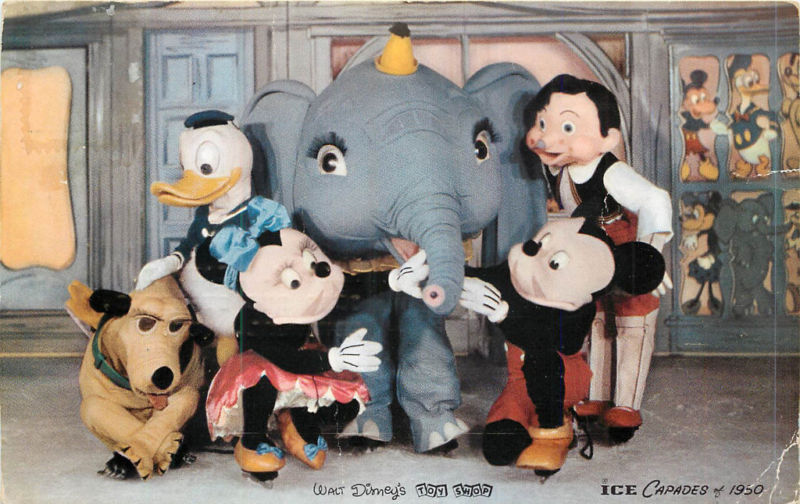 What were the Character Interactions?
Ever since Disneyland opened, there were opportunities to go hug your favorite characters.  Man, those costumes were creepy back then, but I digress!  Kids and adults would stand in line or drop everything and run up to a character roaming the parks or positioned in strategic locations.  Eventually, dining options including meals with characters coming over to your table and saying hello and posing for funny photos.  As characters became even more popular, some attraction areas with actual queues and wait times would host our favorite princesses, animated characters and of course, a talking mouse.  Finally, Disney Cruise Line offered opportunities to meet characters through the same methods offered in the parks.  Bottom line, character interactions were a huge component in the overall Disney vacation experience.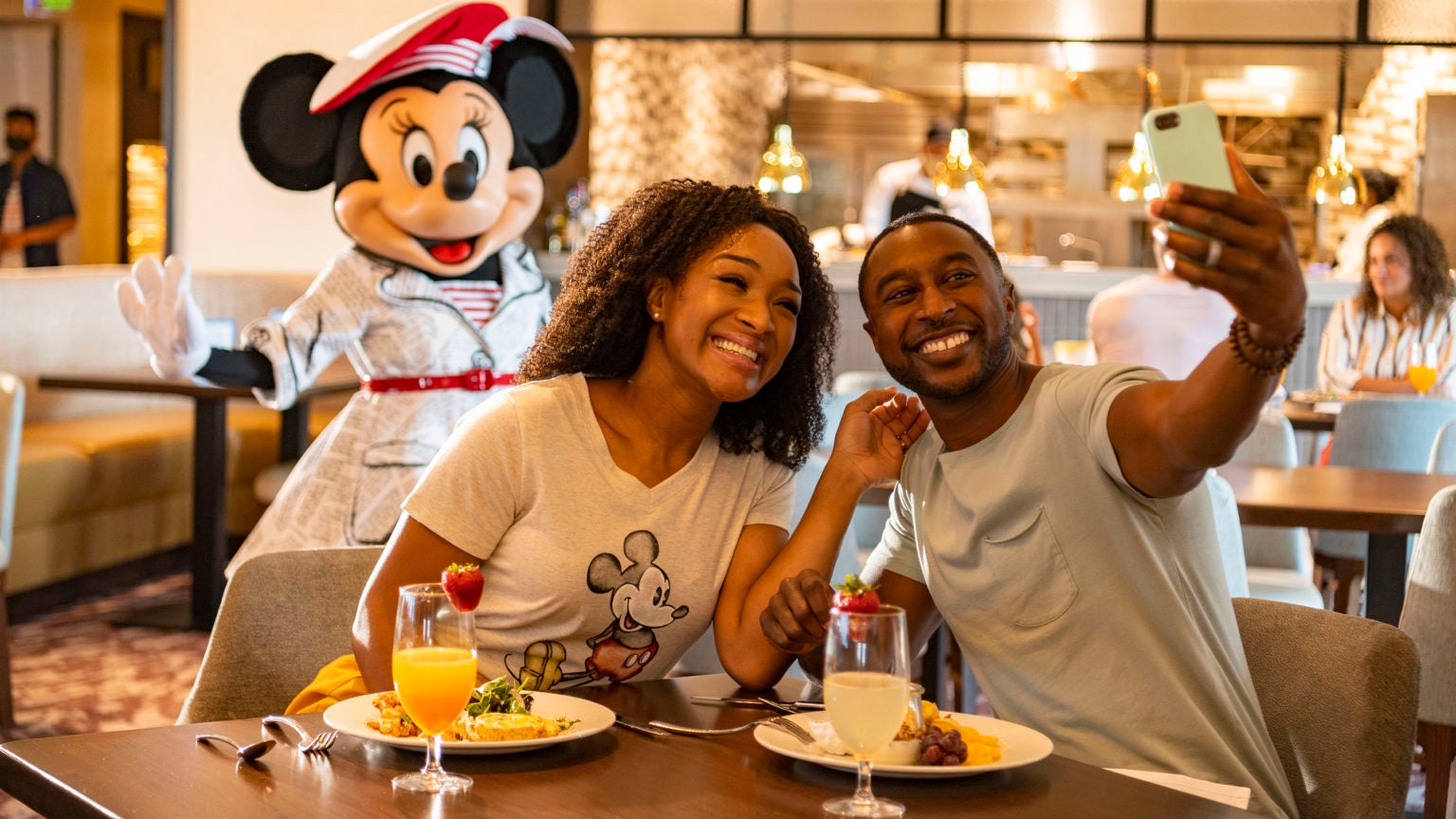 What are the options now?
Personal character interactions inside the parks are no more.  Last week's article about Parades showed that characters are still out-and-about but now a part of Character Cavalcades, safely in vehicles away from crowds.  There are still some socially distanced interactions like Winnie-the-Pooh in the grass at EPCOT, Stormtroopers scouting the area from their TIE fighter, and Mickey and Friends waving goodbye atop the train station at the Magic Kingdom.  There are a few restaurants the allow characters to roam the dining area but they will not come close to the table for photos and autographs anymore.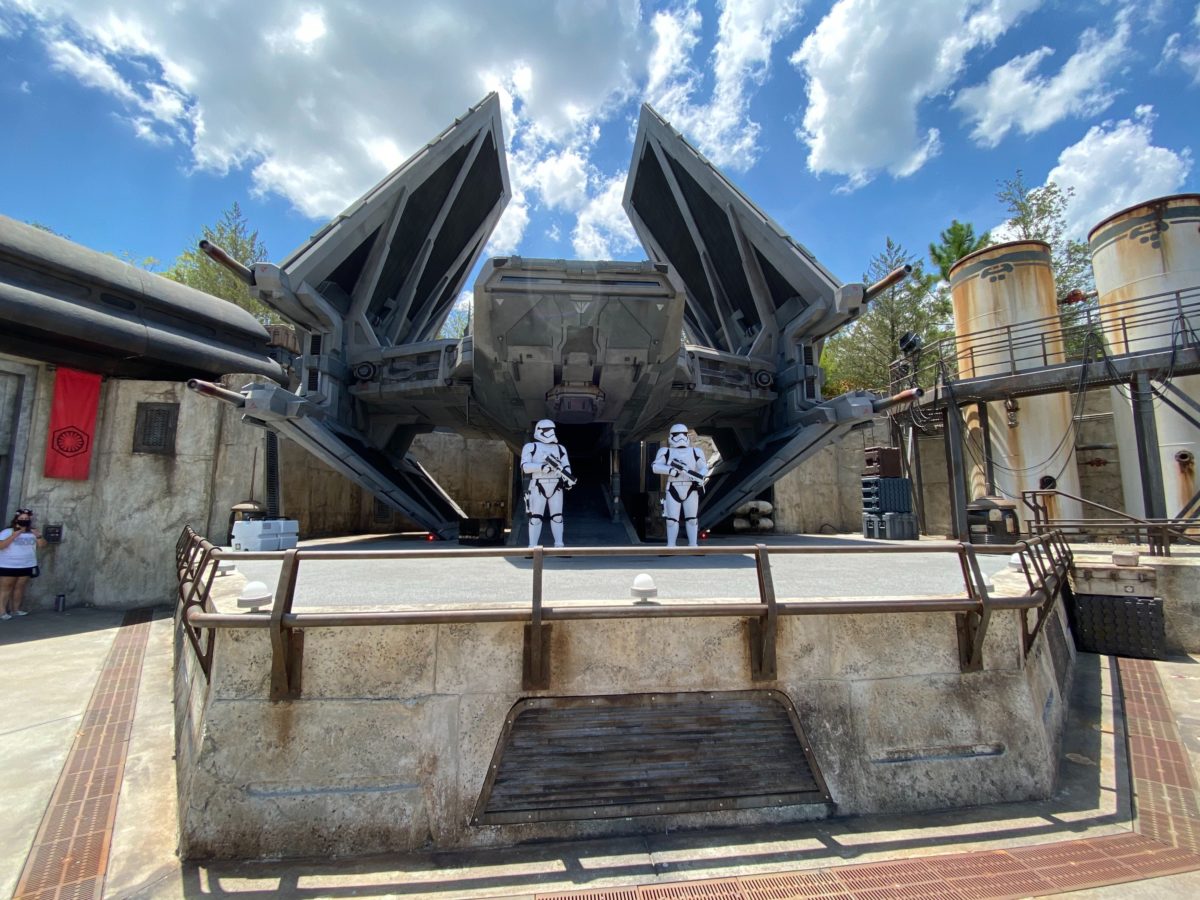 What do the Believe Vacation Agents think?
Not surprisingly, we miss our characters.  Attractions and entertainment are great but the characters are the ones that made us love Disney in the first place.  "I missed interactions with the characters," said Agent Christie Pownall. "I think they have done a wonderful job still stationing characters throughout the park—and you do somewhat get interactions since crowd volume is low, but what I wouldn't have given for a great big hug from Mickey and Minnie!!" Agent Amanda Wheeling echoed the remarks.  "Hugging Mickey or your favorite Princess and seeing your little ones meet their favorites is something that I miss being able to capture the most," she said. "I will say the cavalcades are phenomenal but I am patiently waiting for the announcement when they come back."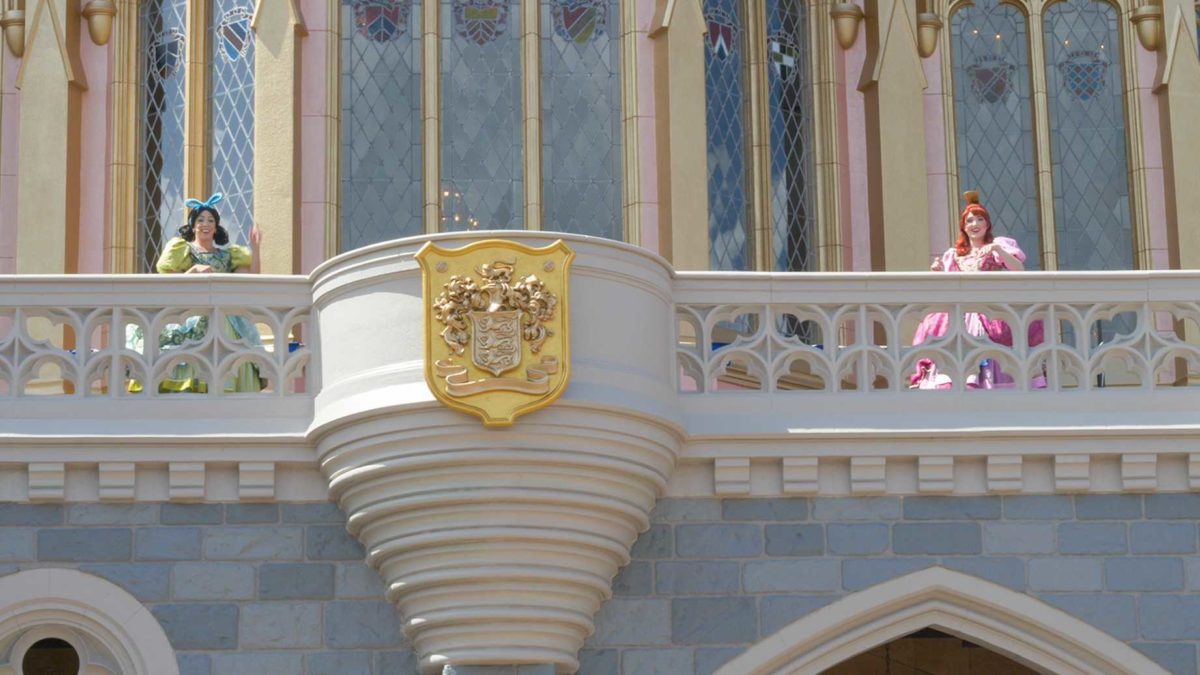 Why it's OK?
For one, the lines to meet your favorite characters were getting ridiculously long prior to COVID and in some cases, were a waste of a Fast Pass. Second, when you have character meals that cost almost $70 per adult, it is a nice savings when you look other places for a sit-down meal that may be half of that price. Finally, some characters are getting a chance to become very popular.  Anastasia and Drizella are a duo that was popular to start with but with their heckling routine (ala Stadler/Waldorf from the Muppets), people are wanting to hear what they say about them.  And Winnie-the-Pooh frolicking in the grass at EPCOT really brings out his personality.
What options do I have if I want to meet the characters?
Characters are still out and about in different ways but once you accept the fact that they won't be able to hug you, it'll be okay.  Listen for the cavalcades in each park, attend one of the restaurants that still have characters roaming around (like Toppolino's Terrace at Disney's Riviera Resort), and if you still need a hug from a character, buy a plush toy and take it home with you!
What we think will happen in 2021?
This one is hard to predict because of the social distancing mandates that may continue for a while.  The character dining experiences make a good amount of money so we expect them to be back in full swing in 2021.  Regarding character meet-and-greets in the parks, we may be stuck with cavalcades and waving from afar for a while.  Having them in one area and approaching them individually may not return for a while but when it does return, we bet it all starts (again) with a mouse.  And if he talks again, even better!