Well, admittedly, this article has been a long time coming and a most-anticipated article for some of my fellow Believe Vacation agents.  You see, I never truly got into EPCOT growing up as a kid and as an adult, I simply think the overall experience at the other three Walt Disney World theme parks are more worth the investment.  I haven't been to EPCOT in 4 years and even then, it was for a half-day. So with all that being considered, I really am going to look at EPCOT through the eyes of a new person.  That means riding Soarin' Around the World and Frozen Ever After for the first time ever, trying a restaurant in the World Showcase and going through the International Gateway from Yacht Club Resort. So I'm excited, but I have questions…
Welcome to another weekly post from Believe Vacations where today, we start to wind-down a 6-article series about "first-time visits" to 3 of the most famous theme parks in the world.  Just like we did with Universal Studios and Islands of Adventure, this article will pose 10 questions I have about EPCOT and a future article will have the answers to those questions.  If you're a family who has never been before, you may enjoy and have the same questions I do.  So you'll want to check back in the future with my answers and reviews.  For now, here's what's on my mind for EPCOT:
10) How is the food? 
Let's get this one out of the way quick!  I have always agreed that EPCOT will have the best food at any theme park simply due to the World Showcase.  There's upscale Mexican dishes, the finest in French cuisine, an amazing Canadian steakhouse and so much more.  On top of that, the International Festival of the Arts (yup, IFarts 🙂 ) will be in full swing so you can sample morsels from dozens of food booths.
Prediction: Obviously, the food will be the best in any park.  Period.  I won't even have to address this in the follow-up article.  But which one will be best?  We're going with my first experience at Via Napoli in the Italy area of the World Showcase.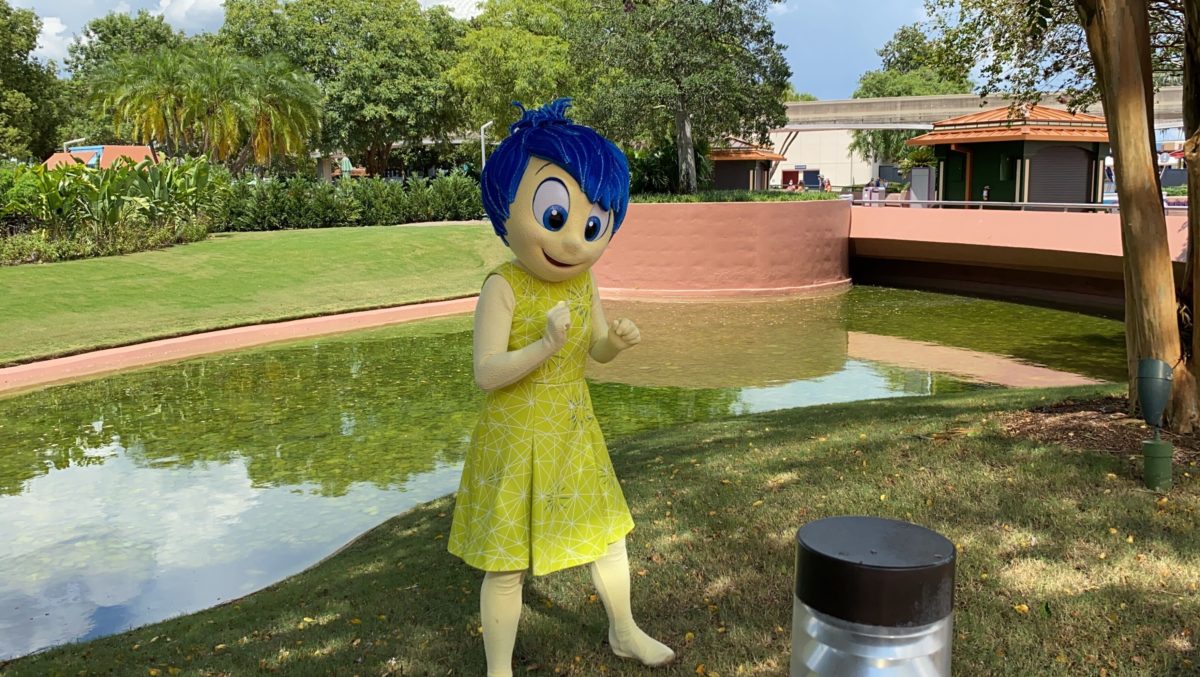 9) What character will be my favorite? 
We have addressed the modified character experiences so we will not be able to interact, hug, take pictures with up-close like the old days.  But these new interactions actually show the characters doing the things that helped us fall in love with them in the first place.  Elsa and Anna do their royalty thing, Mickey and friends literally do GOOFY things and the other princesses are transported around in their coach.
Prediction: I have met all these characters once upon a time so I am going with a newer face to the character collection – Joy!  Yes, from Inside Out.  She acts her zany self in the Imagination Garden and I can't wait to see what craziness she'll be up to.
8) Will lines be ridiculous in January during a national pandemic? 
This will be interesting because you have a low attendance month but I'll be there on a Saturday.  You don't have the Star Wars or Pandora thrill rides but IFARTs (sorry, I'll stop now) will be going on.  Plus, there are not that many attractions compared to the other parks I'll visit on this trip.
Prediction: The thrill rides (Soarin, Test Track, and Frozen Ever After) will have decent but tolerable waits but everything else will be dead due to traffic for the IFA……the festival.
7) What will be my favorite non-attraction activity?
Yes, the Festival will be really neat to see in person and I am looking forward to seeing the different booths and artists.  There is also the unique opportunity I will have seeing my fellow agents gush over their favorite park and help me see it through a new perspective.  But it is EPCOT and if you're not on an attraction…
Prediction:  You are loving the World Showcase.  They do get this right and it'll always be my favorite part of EPCOT.  I have heard there may not be as many of the actual international cast members and I hope that is not the case as they truly add to the charm of their native country.  But I know I'll still be raving about it when I return.
6) What will be my favorite land?
Land as defined at EPCOT is not as obvious as the other parks.  There's only 2 real sections of the park – Future World and World Showcase.  In that case, I take World Showcase.  But now, we have to sort it out to "which is your favorite country?"  Going counter-clockwise, we have Canada, the United Kingdom, France, Morocco, Japan, the United States, Italy, Germany, China, Norway and Mexico
Prediction:  This is actually harder than it looks.  Frozen and Mexico have attractions, I'll dine in Italy, UK has the most fun theme and Germany has the best music…which is way I stay classic and go USA!  I'm a sucker for Colonial times and this area takes Liberty Square from the Magic Kingdom to the next level. USA all the way!
5) What will be my favorite attraction?
Unfortunately, there are not a lot so we will list our choices – Journey into Imagination with Figment, Living with the Land, The Seas with Nemo and Friends, Gran Fiesta Tour, Spaceship Earth, Frozen Ever After, Soarin Around the World, Mission: SPACE and Test Track.  I have experienced all but one, which coincidentally will be my favorite.  And that is…
Prediction: Frozen Ever After.  The last time I was there, the attraction would open 1 month later.  So even though many of my friends and clients have experienced it multiple times since, it'll be new to me and it'll be my favorite!
4) What keeps kids most entertained?
Sadly, COVID has hit EPCOT more than many other parks and it's because of all the hands-on experiences EPCOT provided kids.  Labs, traditional character meetings and many national experiences in the countries are limited, if not cancelled, at this time.  So where does an EPCOT kid go?
Prediction: The Sea with Nemo and Friends Pavilion.  Even with the temporary closure of Turtle Talk with Crush, this incredible aquarium and the building containing it has enough fun and activities for kids to walk in and out of wearing a smile.
3) What keeps adults most entertained?
This is an easy one…
Prediction: World Showcase.  Yes, there are the infamous "Drinking" or "Snacking Around the World" challenges and yes, the food and yes the festival and all that.   So once you have all those in one area of one park, it'll be THE adult hangout in any theme park!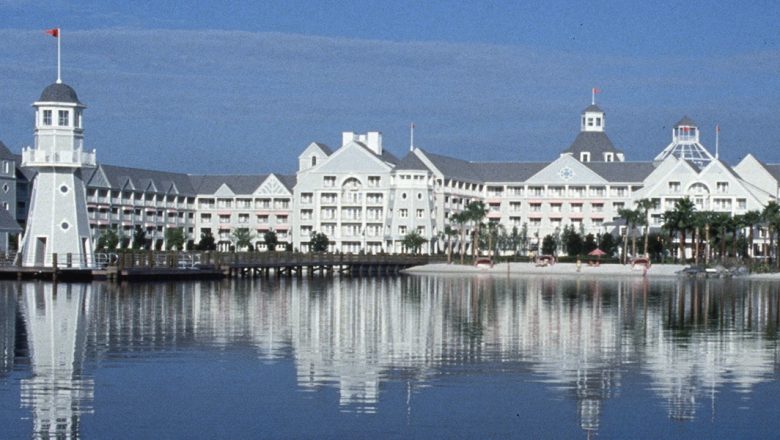 2a) Best part about Yacht Club Resort?
Once again, I'm throwing in a question about my lodgings because this will be the first stay at Yacht Club.  This will actually be my first Deluxe resort stay.  With a family of 5, the price gets out of my price range quickly, but with me and my wife, we can try it.  But I'm really looking forward to…
Prediction: Not having the Disney theming all up in my face.  Look, I love all the Disney touches and there are times I need my value resorts like Art of Animation to remind me to be a kid and remember some of my favorite movies and shows.  But Yacht Club looks very classy and….stately?  It'll be a great chance for me to just sit and say, "Disney can be an adult place, too."
2b) Best part about Contemporary Resort?
Bonus lodging round!  That's right, I've learned through my Believe Vacation agents the benefit of a "split-stay" where you simply experience similar priced resorts by moving to a second location during your stay.  So that in itself will be a first but why Contemporary?  Well for one, it's been THE resort I've always wanted to stay in since I was a kid.  It has the monorail, but at this resort, the monorail goes INSIDE THE BUILDING!  That alone will always be cool!  The rooms look upscale, the second floor with Chef Mickey's has a lot going on but…
Prediction: …everytime I have booked this resort for a client, I mention the short distance to the Magic Kingdom.  And so I'll finally answer my own question – is the proximity to the greatest theme park in the world worth the price?  I strongly believe it WILL be worth every penny!
1) If I re-ranked my WDW parks in order of which was my favorite, is EPCOT still at the bottom?
Ever since I joined Believe Vacations, it's been one of the things that my fellow agents know me for – giving people a hard time for their love for EPCOT.  Of course, it's all in fun but it's something going for a few years now.  If I start liking EPCOT, this little bit of fun and banter in our group is removed.  But I've never had a true opportunity to experience it without my children either…or see it during the Festival of the Arts…or experience with smaller crowds due to a national pandemic…and on and on!
Prediction: I get one non-answer answer in this entire series.  If we were doing this with kids, I still don't think I would justify it being overall Magic Kingdom, Hollywood Studios and Animal Kingdom.  However, as an adult-only trip, we are NOT doing Animal Kingdom so it may have a chance to move above it.  And without kids, a few of the Hollywood Studios attractions are ones we don't need to experience or try again.  The real question is, can EPCOT be second-place, behind the Magic Kingdom, for an adults-only trip?