For 2 years now, I have share my rankings of my top Garden Rocks concerts at Epcot. This year, I will do the same thing but revise my list slightly based on some groups who are making their debut and also in time for you to book a trip to see all the acts this spring.
As I mentioned in those previous articles, as much as I am a fan of all things Disney, I absolutely love music. I take pride in knowing a lot of songs from the time of Elvis up to about 1995ish so I'll call myself a classic rock fan. Thankfully, for people like me, there is a perfect mixture of Disney and rock music and it is found during the Flower and Garden Festival at Epcot.
Welcome to Believe Vacation's Top Ten where today, we'll look at the Top 10 Garden Rocks Concerts for 2019. For this list, I looked at the entire line-up throughout the festival and have ranked them based on shows I would expect my wife and kids to enjoy and thus, your family as well. So let's get rockin and rollin and kick it off with: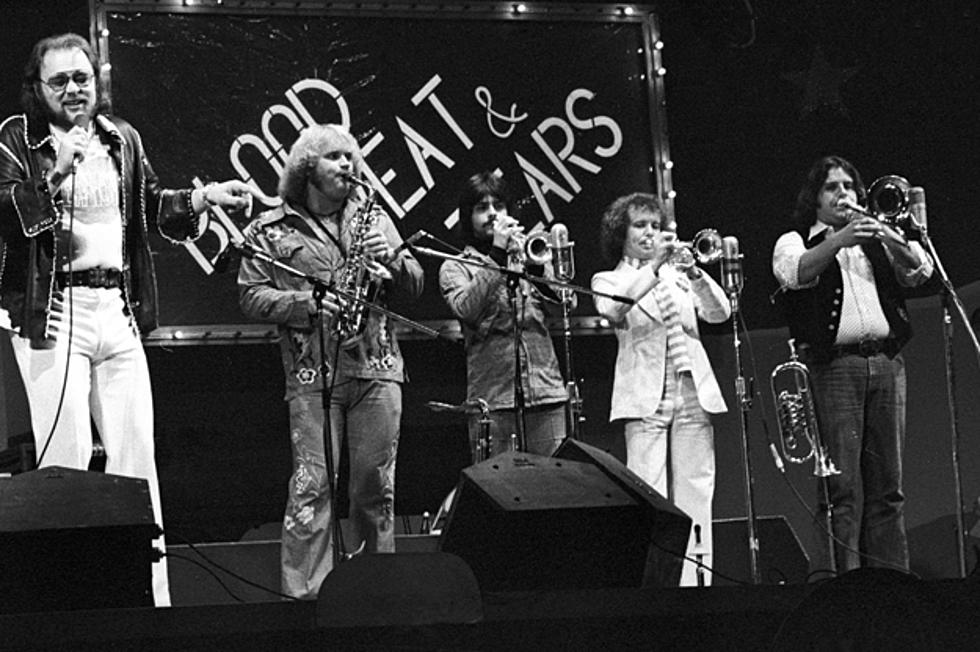 10) Blood, Sweat and Tears – May 30 – June 1
That Song: Spinning Wheel
Contemporary Jazz Rock music at it's best (ie, horns and funky rhythms). Famous for three top-5 singles in the late 60s, BS&T brings a fun show with some catchy songs that you may hear on any oldies channel in America.
9) Jon Secada – May 28-29
That Song: Just Another Day
Originally backing up Gloria Estefan, Secada would find his biggest success on his own with a couple of Top 30 hits. One of the hottest single performers of the early 90s, the Cuban native brings one of the most incredible vocal performances to the stage, providing fans a mix of originals in both English and Spanish. It would be hard for your family to sit through a Jon Secada concert and not find yourself dancing at some point in the show.
8) Don Felder, Formerly of the Eagles –May 5-7
That Song: Hotel California
Coming off his Epcot International Flower and Garden Festival debut is the former guitarist for the Eagles, Don Felder. While you will not get the entire group that has been cranking out hit after hit since the 70s, you will definitely HEAR those songs. To some people, it matters that it is not the originals. To others, it doesn't matter. Adults will love to hear the opening riffs of Take It Easy and Life in the Fast Lane.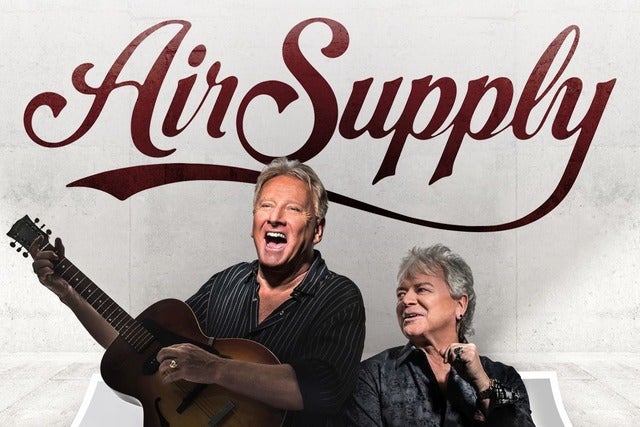 7) Air Supply – March 25-27
That Song: All Out of Love
These guys were ALL OVER THE PLACE in the 80s. One of the most iconic duos of all time may be a little too much "soft rock" for all family members but moms and dads will love their catalog of songs about being lost in love, all out of love, and the one that you love.
6) STARSHIP starring Mickey Thomas – May 16-19
That Song: We Built This City
Performing at Epcot for many years now, fans of this group know there was no bigger hit for the band, maybe even the entire 80s, than THAT SONG. First they were the hippies of Jefferson Airplane, then the psychedelic spin off of Jefferson Starship and now have settled on the pop rock of STARSHIP. Regardless of names of the band or era, the entire family will remember classic songs throughout the entire show.
5) The Guess Who – May 24-27
That Song: American Woman
Ah, yes. One of the greatest American rock songs ever written by….CANADIANS?! Throughout the 70s, the Guess Who had a number of hits you will hear all day on classic rock stations all throughout the country. And with most of those songs carrying over into younger generations through movie and TV soundtracks, it would be impossible to go the entire concert with everyone knowing at least one song to rock out to! I've seen them at various cityfests in the last 5 years. Not only dothey sound amazing but my kids instantly fell in love with the songs. The New Generation is truly taking over!
4) The Spinners – April 5-7
That Song: "Working My Way Back to You"
This group is the quintessential Motown group from the 60s and 70s. The popular quintet will provide the beats, the vocals, the moves, the grooves and the funk while you provide some love back. And don't be surprised if they play some cover songs from other artists of their genre and age that you may know.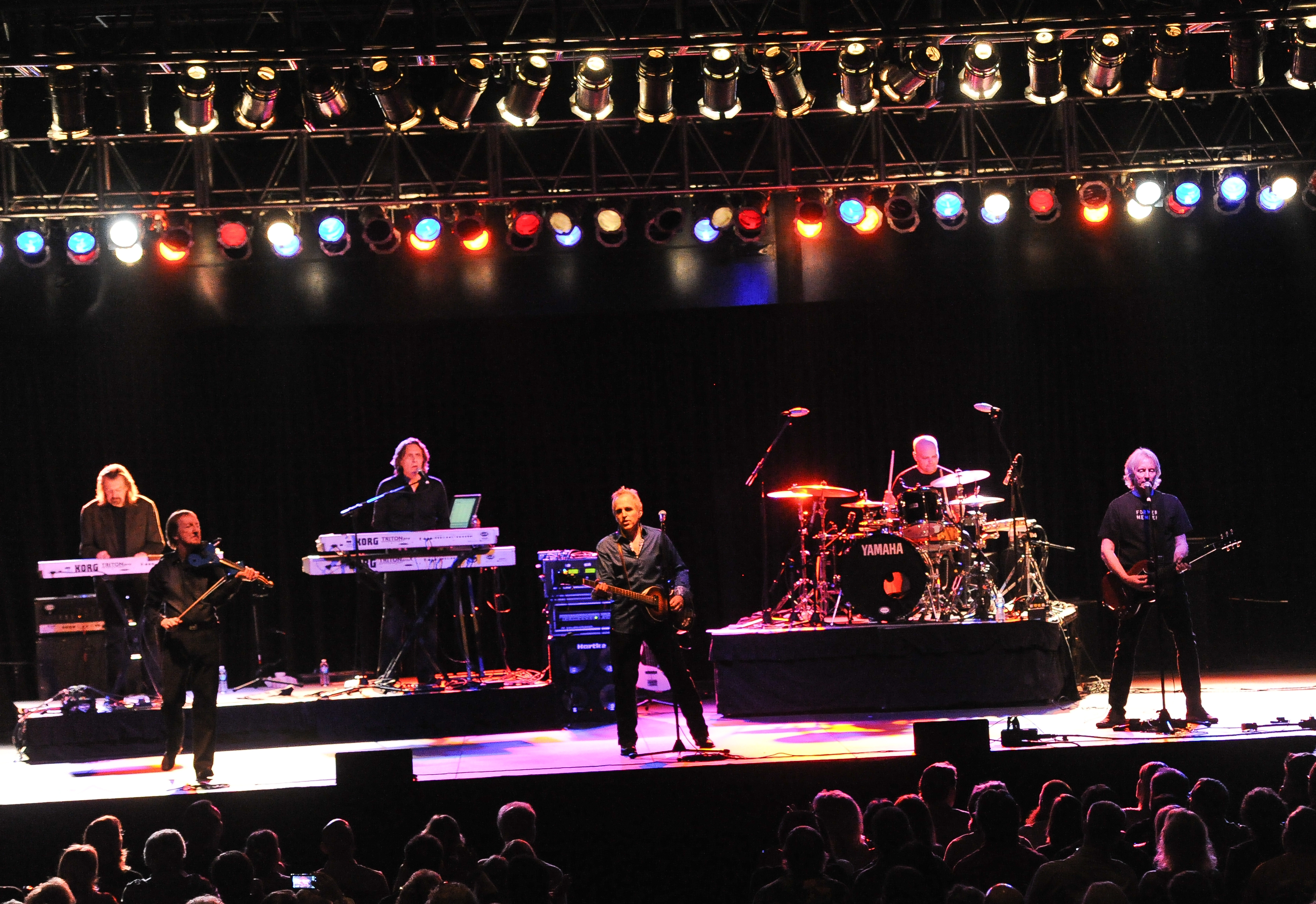 3) The Orchestra starring former members of ELO – April 27-30
That Song: Evil Woman
Electric Light Orchestra was the epitome of all things 70s and 80s classic rock. Distorted guitars, strings and synths, killer harmonies, over the top production quality and light shows with a touch of pop. Even though the big players are not with this version of the band, the hits remain and that means the Garden will rock this Spring!
2) Journey former lead vocalist Steve Augeri (NEW) – March 6-8
That Song: Don't Stop Believin'
If you want a concert where you'll know EVERY SONG that is played, this is the one for you. Journey has such a catalog of hit song after hit song, all you need is to find a few musicians who look and sound like the originals. Enter Steve Augeri who was the Journey front man for many years. With his strong voice and range, this concert will be one that'll leave you lovin', touchin' and squeezin' each other!
Honorable Mention:
March 28-29: Berlin featuring Terri Nunn –That Song: Take My Breath Away
April 24-26: Lonestar –That Song: Maybe I'm Amazed

1)Herman's Hermits starring Peter Noone – May 1-4

That Song: I am Henry VIII I Am
The clean-cut British alternative to the shaggy-haired Beatles, Herman's Hermits had a tremendous amount of success in their native country as well as the United States. In 1965, they had four top 3 hits while appearing on all the major TV shows at the time like The Ed Sullivan Show. For a pop group going strong even after 50 years of performing, Herman's Hermits and their hits are a show you can not afford to miss.
Rest of the Lineup
March 9-10: Glass Tiger (New to Garden Rocks) "Don't Forget Me (When I'm Gone)"
March 11-12: Jon Anderson of YES (NEW) "Owner of A Lonely Heart"
March 13-14: Tony Orlando "Knock Three Times"
March 15-16: Wang Chung (NEW to Garden Rocks), "Everybody Have Fun Tonight"
March 17-20: Simple Plan "Perfect"
March 21-22: Ambrosia (NEW) "Biggest Part of Me"
March 23-24: Magic Giant (NEW) "Set on Fire"
March 28-29: Berlin featuring Terri Nunn "Take My Breath Away"
March 30-31: The Smithereens (NEW to Garden Rocks) "Top of the Pops"
April 1-2: Rick Springfield "Jessie's Girl"
April 3-4: Christopher Cross (NEW to Garden Rocks) "Sailing"
April 8-9: Dennis DeYoung, original member of the group STYX "Come Sail Away"
April 10-11: John Michael Montgomery (NEW) "I Love the Way You Love Me"
April 12-13: Sister Sledge (NEW to Garden Rocks) "We Are Family"
April 14-16: Night Ranger "Sister Christian"
April 17-19: Sister Hazel (NEW to Garden Rocks) "All For You"
April 20-21: Steven Curtis Chapman (NEW) "Cinderella"
April 22-23: TobyMac (NEW) "The Elements"
April 24-26: Lonestar "Amazed"
May 8-9: A Flock of Seagulls (NEW) "I Ran (So Far Away)"
May 10-11: Marshall Tucker Band (NEW to Garden Rocks) "Heard It in a Love Song"
May 12-13 – Peabo Bryson (NEW), "If You're Ever In My Arms Again"
May 14-15: Richard Marx (New to Garden Rocks) "Right Here Waiting"
May 20-21: Colin Hay of Men at Work (NEW) "Who Can It Be Now?"
May 22-23: War (NEW) "Why Can't We Be Friends"
June 2-3 – Eddie Palmieri (NEW), "Vamanos Pa'l Monte"