Everyone wants to know the secrets. What do you pack? How do you save money? What's your best advice for getting a reservation? Where is the best place to watch the show? The number of questions that our agents get every day from our clients and family members grows. And it's only fair to ask. After all, we do pride ourselves in showing off our Disney knowledge. Today, you have the opportunity to learn from the best.
Welcome to Believe Vacations' Weekly Post where today, some of our agents have compiled a few Top Tricks to share with you. Using a variety of open-ended topics, we've categorized our secrets so that you will be well-prepared for your next Disney vacation from the moment you pack to the moment you arrive home. As a bonus, we've included the name of the agent who provided the tip to show that we all bring unique ideas to the table. Some may be the worst kept secrets in the world but we have a feeling you'll learn one or two new ones and keep them for your next trip. Speaking of your next trip, our first trick is to call or message one of our agents and allow us to provide complimentary quotes. Okay, that was a shameful plug out so let's get to the real list:
Packing and Planning
Kyle Holland – Always take a backpack with raincoats, phone chargers, and SNACKS.
Kyle -Buy Disney gift cards ahead of time using special credit card cash back rewards offers for added savings on souvenirs.
Becky Willis – Moleskin is great for preventing blisters.
Becky – For families with small children, purchase most of the movies in Golden Book form. It's a nice way to introduce them to all of the characters and stories without having to watch a bunch of movies.
Mary-Morning Radcliffe – Always, always take a poncho! Also, take a rain cover if you bring a stroller.
Jennifer Neal – Pack lightweight, easy to prepare food for breakfast or snacks like oatmeal, Powerbars, beef jerky, etc.
Brian Pavlick – Pack clothes with your name on it so that the Cast Members and Characters can have a more personal interaction with you.
Sarah Scott Holton – Bring a roll of very colorful, inexpensive ribbon to tie on your stroller, which makes it easy to identify in the sea of stroller parking.
Attractions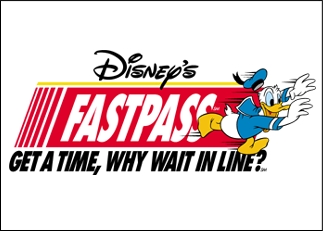 Brian – Follow your fast passes. If you have a FP at 9:00, go there before 9:00 and see what the stand-by time is. If it is less than 20 minutes, use the stand-by line and then A) either cancel your Fast Pass and claim another attraction, B) cash in your Fast Pass and jump back on, or C) wait again in stand-by, ride, use your Fast Pass and ride a 3rd time in an hour.
Mary-Morning – Do not go on Spaceship Earth first thing in the morning. The line will be shorter/non-existent in the afternoon.
Mary-Morning – On Toy Story Midway Mania and Buzz Lightyear, aim for smaller targets and those that are further away to rack up the most points.
Sarah – Have your kids think of interesting things to ask the face characters before they arrive or while waiting in line. Things like "Did you ever eat another apple?" to Snow White or "How long does it take to braid your hair?" to Rapunzel. Help your kiddos break the ice and get conversations going (and make them more memorable).
Food/Beverage
Mary-Morning – If you have a picky eater or want to save money on food, you can have groceries delivered to your hotel.
Jennifer – Get a gallon of water when you check-in to keep in the room and refill water bottles before you leave or make oatmeal for breakfast.
Jennifer – Save money by eating breakfast in the room and having protein packed lunches.
Jennifer – If you dine at Canada, get a bunch of pretzel rolls to bring back to your room for breakfast and snacks.
Kyle -With the dining plan, you can get a large soda at Quick Service locations at no added cost.
Mary-Morning – Kids under 3 eat free at buffets. Plus, most character meals are buffets so take advantage of that!
Jennifer – A baguette and butter from France will satisfy 4 people between meals (or instead of a meal!) for $3.
Brian -Never buy bottled water. Ask any establish for water and they will give it to you.
Jennifer – Save your money for dinner at Epcot and eat in a different country every night.
Sarah – Even if you're not staying at a Deluxe resort, you can enjoy going to a Deluxe property for a meal. There are so many wonderful dining options at the resorts, so try to get to at least one new restaurant each trip.
Gifts
Sarah – If your kid is dying for a Mickey balloon, buy it your first day when you leave the park for a break or at night. Keep it in the room all week for them to enjoy rather than just the one day.
Kyle -Pin trade at all resort gift shops and concierge desks.
Sarah – Use the Shop Disney parks app to determine if a souvenir you're considering is available elsewhere or if this is your only chance to buy it.
Jennifer – The Harmony Barber Shop gives a good haircut, great pics, and cute kid-size ears for$20!
Brian – I refuse to buy any clothing with a particular year on it but I will most certainly buy a picture frame with the year on it.
Parks
Kyle -Find any excuse you can to say you're celebrating something so you can get a Disney button pin for special recognition/experience from cast members.
Mary-Morning – When the line splits and you have to choose between going left or right, go left.
Sarah – For the World Showcase, move clockwise – Starting in Mexico and working your way around to Canada. Americans tend to stay right and work the Showcase counter clockwise.
Becky – Portable fans and chilly pads/towels are great ideas.
Brian – Find any chance to park hop between Epcot and the Magic Kingdom so you can ride the monorail.
After the Trip
Sarah – Turn your "I'm Celebrating" buttons into magnets when you return home.
Brian – Remember that picture frame you bought? Put a photo it in and display it proudly in your home or office!
And there you have it. A brief list but hopefully we've inspired you to try a few on your next trip. But what say you? Did we miss one of your best tips? Leave yours in the section below and remember there's a great, big, beautiful tomorrow!