As we have mentioned in previous articles, there are many ways to add magical extras to vacation packages.  It starts with different levels of resorts, then upgrades to tickets, spilt stays and theme park rooms.  But what if you want top-of-the-line service and VIP treatment at the resort?  Today's article is going to make you very happy…
Welcome to Believe Vacations' Weekly Article where today, we are going to introduce you to Club Level Service at Disney Resorts.  Remember our friend, Agent Kim Haig? She's back and ready to share her experiences using these VIP services.  From the food and beverage lounges to the rooms with ample room and breathtaking views, she answered all our questions and is ready to share how YOU can enjoy this incredible service on your next Disney trip.
How were you able to do a Club Level stay?
When you are a local, you do more "staycations."  Many times, we'll just skip the parks and enjoy the rooms and resorts.  Club level gives us a great chance to stay at a nice resort, stay in a nice room and also have complimentary food/beverages available for us to enjoy.  Because we are not a "go, go, go in the parks" family, this works for us.
What is Club Level?
When you think Club Level, you think of a nice lounge.  You don't have to be a Disney Vacation Club level member to pay for this service.  Anyone can have this as a part of their room and ticket package.  You do get that nice lounge but you also get personalized concierge service for check-in or Magic Band assistance or trying to get a last minute dining reservation. To put another way, it's the highest level of Disney service.
What is the Club Level Lounge like?
You have breakfast, somewhat of a lunch, a tremendous dinner, alcoholic and non-alcoholic beverages, desserts and more.   Basically, from 6:30am to 10:00pm, you can go up there, get something to eat and drink, come and go as much as you want.  If you are considering Club Level, think about how much your family may spend on meals in the parks and price compare to having Club Level Service on your room package.  This is very handy on your "non-park" days when you may stay at the resort the entire time or if you need to return to the resort to bring a child back for a nap.  All the food will already be paid for and provided if you want.  There are often times during the days when the lounge is quiet.  Take that opportunity to enjoy a few quiet moments with a nice drink and the children in the children's corner playing and watching some TV.  But I must stress, it's not just for "higher class people."  It's for people who want to spend on the convenience and service.
What are some of the food dishes in the lounge?
Breakfast has those traditional breakfast items like pastries and muffins and maybe 1 or 2 hot items.  But the hot items come from the signature restaurants at those resorts.  At Animal Kingdom Lodge, we ate dishes from Sanaa and Boma. At Contemporary, you had dishes from California Grill.  We loved the short ribs and grits one night for dinner with a pasta dish.  You will have options ranging from meat and potatoes to fancy cheeses to chicken fingers and fries to more fancy dishes.  It's not the same thing every night either.  The dishes rotate out.  If you have allergies, the chefs will make a special order for you.  Again, you're paying for a high level of service and it always lived up to our expectations.
Is the price outrageous?
You will pay a little bit of an upcharge anyway by staying at places like Grand Floridian and Contemporary.  Then you're on higher floors or in special buildings.  And then add that it truly is like a VIP experience.  Just have your Believe Vacations agents price it out for you and see if it's something you can afford.
Does the Club Level price increase reflect a nicer room?
I felt as though the rooms are in a nice, central location of the resorts so location to lobby and transportation is nice.  Animal Kingdom does have the savannah views which is obviously the biggest draw for that hotel.  Contemporary has a lounge on the 14th floor of the A-Frame and you can get the lake view or the theme park view and each is amazing!  For Grand Floridian, you have different clubs in different buildings. Coronado Springs is on the 7th floor of the tower.  It just depends on the location. For all, the rooms are pretty spacious for a 4 or 5 person family or a girls trip. Typical beds with a pullout and nice bathroom, plenty of room for luggage and spreading out.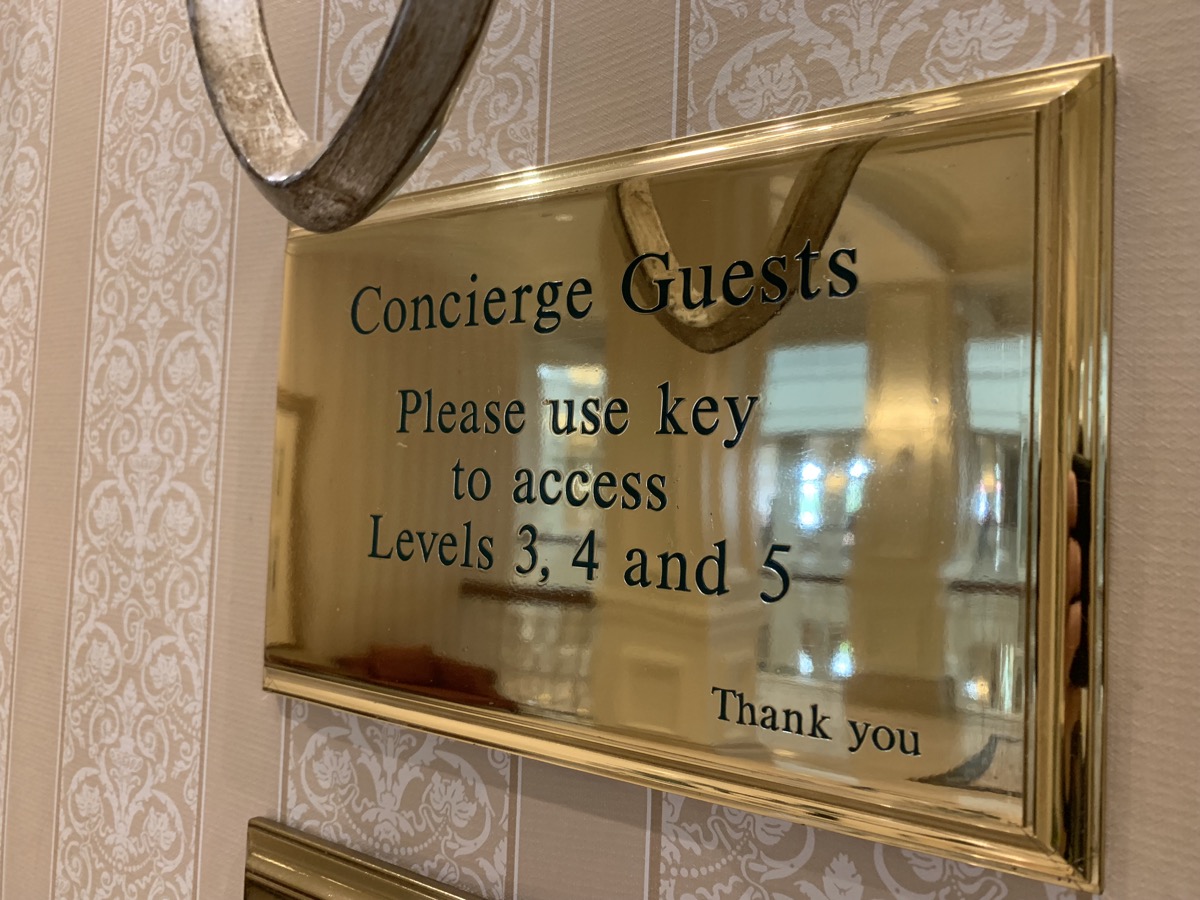 Would Club Level work for:
A family who is always in the parks? – No, because you're not taking advantage of the upgraded price and services you are paying for.
A Disney food/beverage lover? – Yes because you do get some of those higher end dishes in the Club Level Lounge.  Even if you still had to grab some quick service meals in the parks, you'll still get value out of the meals you can enjoy in the club.
A family that loves to take a "non-park" day? – Yes. Or even if you are doing a staycation or a chunk of a day.  You will utilize it to its purpose.
A family on a budget – You can still do it!  It's the beauty of a split stay.  If you stay at a Value Resort but then have that final night with Club Level service, I think you'll find it to be a satisfying end to a magical vacation.  Just remember, you can have access from 7AM the morning you check-in to 11PM the evening you check-out so that's really like having 2 days!
Final Thought
We're still the family bringing snacks into the park but if you have one night to blow the budget or looking to enjoy a special occasion, try it and you'll love it!