We have had a ton of fun during our "Did You Miss Me?" series the previous 6 weeks.  We looked at various aspects of a Disney vacation that have either been modified or temporarily postponed in this COVID world and our agents gave their thoughts on if they were truly missed.  We knew we had 6 topics that would be the subject of much discussion but we had a few extras come into conversation.  So why not finish this series with a miscellaneous group.
Welcome to Believe Vacations' Weekly Post where today, we'll look at a few random experiences of a Disney vacation that have been affected by the global pandemic and we'll tell you if we miss it or not.  For this article, some of our agents had specifics they wanted to call out that they noticed was different during recent visits.  They were mentioned and then it was asked, "Did You Miss It?" So, what were they?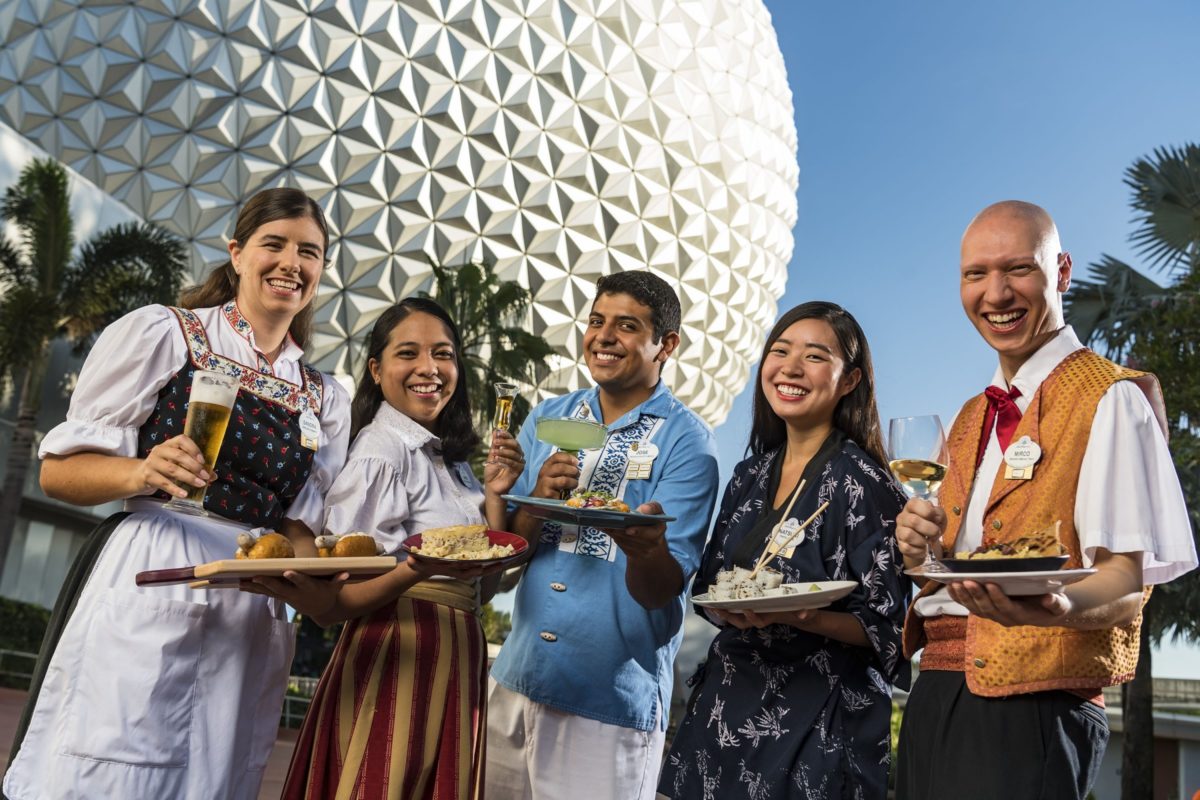 International Cast members at EPCOT
Owner Mary-Morning Radcliffe said it best when she said, "EPCOT is my favorite park, and I feel like having the international Cast Members to represent their home countries adds to the atmosphere and the authenticity."  There is no argument here.  Playing a character from another country does not live up to the authenticity of natives to the countries.  We did miss those Cast Members dearly!
Shows
Indoor shows in particular were affected due to social distancing and reduced capacity.  While the indoor attractions stayed open, shows have been halted and sadly, Cast Members have been laid off.  We do miss Frozen Sing-Along, Monster's Inc Laugh Floor and Festival of the Lion King.  We miss those shows and wish those Cast Members all the best!
Pin Trading
There was simply no consoling Agent and Pin Trading expert Kyle Holland. "Yes I know it's still technically there in a limited form, but I couldn't walk through the parks with a constant eye out for any Cast Members with a lanyard that I could dart over to quickly and scope out for a trade," he said.  So for those like Kyle, we miss it!
Extra Magic Hours
How else were we going to convince ourselves to wake up at 5:30am or stay out until midnight on vacation?  Extra Magic Hours were our way of beating the locals inside the parks and was THE perk for staying on the property.  So yes, we did miss those early wake-up calls and late-night crowded bus rides.
Mickey's Not So Scary Halloween Party
EPCOT made the best of the situation and offered the International Festival of the Arts for 2020.  Sadly, Magic Kingdom could not hold on to their incredible extra ticket event of the fall.  Complete with fall decorations, special characters and parades, candy and treats for all guests and special tricks throughout the night, this fall season has felt less boo-tiful and yes, we miss it!