Last week, I mentioned that I will be showcasing 3 theme parks over the next 6 weeks in an article series that allows me to recap my true "first experiences" as a guest.  We introduced the series with predictions I had for my first visit to Universal Studios Orlando theme park since 1998.  I had questions and made pre-trip predictions.  Let's answer those and find out how I did.
Welcome to another weekly post from Believe Vacations where today, I give you answers to last week's article about the top questions I had for Universal Studios in Orlando. In mid-January 2021, our Believe Vacation agents took a trip to Orlando to meet-up but also spend 2 days at the Universal parks.  Many, including yours truly, had not been in quite some time.  So it was interesting to see the same layout with new attractions and franchises dominating the streets and signage inside.  But enough of the preamble, you probably want to know my thoughts!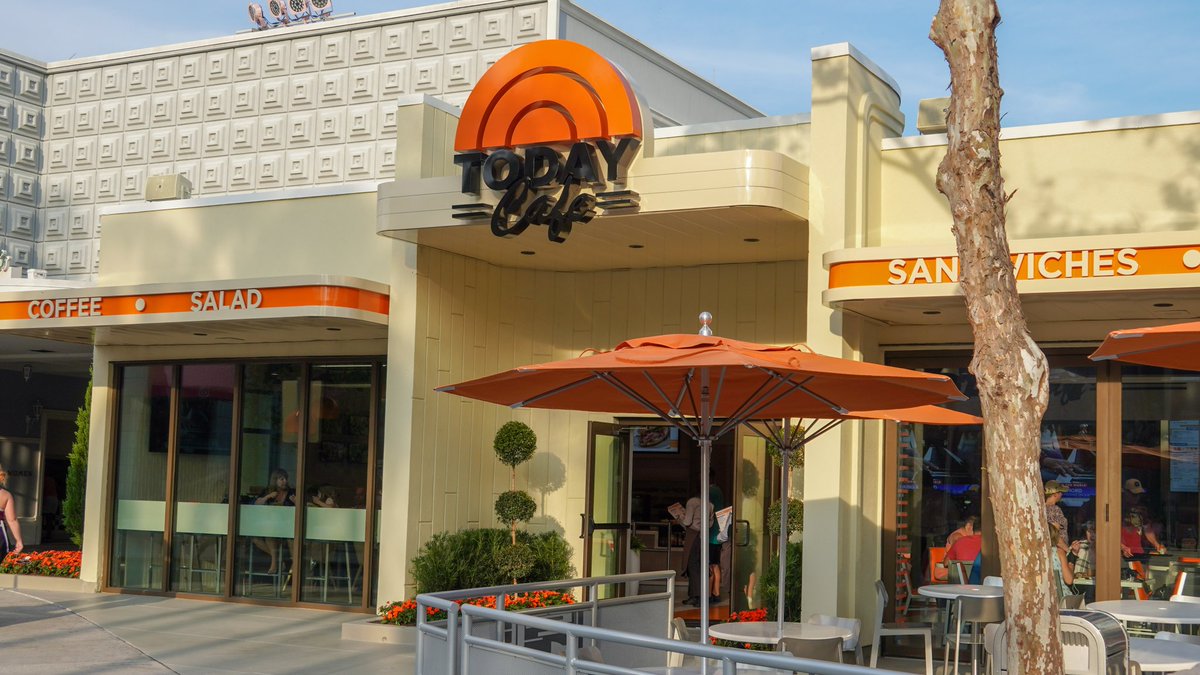 10) How is the food? 
To begin with, I went to Universal Studios on the day I flew in and I had not eaten since 6 AM.  It was 1:30PM when I entered the park.  Thankfully there was a wonderful quick-service location tucked nicely inside to the right know as the Today Show Cafe.   My order – Little Italy Caprese Platter (UD) – $12.99 – fresh mozzarella, vine-ripened and oven roasted tomatoes, basil aioli, hot pressed ciabatta served with fresh fruit.  And it was one of the best things I ate all week!
How was my Prediction: I never made it to Moe's Tavern and I never had a Butterbeer.  I had attractions to visit and scavenger hunts to participate in.  No need to stand in line for these beverages!
9) What character will be my favorite? 
I will be comparing to Disney throughout this series so let me start by saying I think Universal had more characters out and about than Disney!  We saw Spongebob and friends, Dora and friends, Madagascar characters and I even got a selfie with Hello Kitty!  But one character stood out just slightly more than all and that was Hashtag the Panda from the Jimmy Fallon Show.  He posed, he joked and he took a picture all within 30 seconds and 6 feet away.  Love that guy!
How was my Prediction: Doc Brown was great too as I got a great picture with him on his train!
8) Will lines be ridiculous in January during a national pandemic? 
Thursday in January at 2pm.  NO ONE!  I mean poor Hello Kitty stood by her lonesome a solid 10 minutes before I felt bad and got a selfie with her.  The lines were manageable but this is a good time to say that the Universal Express Pass is worth it!  No lines, go towards the front and don't wait.  Buy it or have it added on with a stay at Premiere Resort and you won't regret it!
How was my Prediction: Nailed it!  Universal is dead mid-week in January and highly recommend!
7) What will be my favorite non-attraction activity?
While I did enjoy strolling the grounds and looking at the once familiar landmarks, Diagon Alley takes the win here.  Don't get me wrong, I loved walking through San Francisco, seeing the character parades, and stopping and shopping but there is so much to do in Diagon, you may need a half-day to take it all in.  Our owner gave us a scavenger hunt and sent us all throughout the park but we had many stops in Diagon Alley, taking pictures and snapping candids in several nooks, crannies, shops and stops that I never wouldn't took a moment to take in.
How was my Prediction: I saw the old facades, basically "pet" Jaws and never saw the old Nick Studios.  Oh well, I still enjoyed the scenery.
6) What will be my favorite land?
See above and realize Diagon Alley in this park really is THAT GOOD!  And I'm not the biggest Harry Potter fan.  I loved talked with the Knight Bus driver and the shrunken head, seeing Kreecher peek out from the window at 12 Grimmauld and of course, having a rather large fire-breathing lizard burp up brunch every 15 minutes or so.
How was my Prediction: It was Diagon Alley and kudos for making it everything I imagined reading the books.
5) What will be my favorite attraction?
I did not ride everything and that was okay.  So I'll rank the top 5 and why.  #5 was ET for the nostalgic factor alone even though it was old in 1998!  #4 was Transformers: The Ride 3D because the length of the attraction was one of the longer ones I've experience.  #3 was Race Through New York Starring Jimmy Fallon because it has tons of inside jokes from the show that I appreciated.  #2 was Harry Potter and the Escape from Gringotts because I rode it multiple times and was a good mix of track and simulator.  Which means…
How was my Prediction: Hollywood Rip Ride Rockit was amazing!  May I recommend Kickstart my Heart by Motley Crue as the song you can select and experience the attraction listening to!  Vertical climbs and near vertical drops, loops, turns, twists and inverts.  It's a top roller coaster of all time!
4) What keeps kids most entertained?
Going on a Thursday afternoon to this park limited the amount of small children I saw.  Seriously, the crowd was very light and that made this late 30-year-old man smile.  Of course, I saw them in the queues and on the attractions, no doubt.  But it truly was all about Diagon Alley and to be honest, it was not just one shop.  Kids wanted the dragon to breathe fire or visit the wand shop or have a beverage or dessert.  Universal truly did the world a favor with this Harry Potter stuff!
While there are zero kids going on this trip, I still want to know what there is for the little ones.  There are play areas and kid-sized attractions and really, all of the Woody Woodpecker area would work perfectly.  And even though I think the modified character experiences will still be a hit…
How was my Prediction: Ollivander's Wand Shop was busy and just adds to the overall spectacle of Diagon Alley.
3) What keeps adults most entertained?
I hate to beat a dead horse but Diagon Alley is the highlight of this tour!  Yes, many adults flocked to Simpsons land and there were a few Flaming Moes getting the Instagram treatment.  But the cobblestone streets in the back end of the park were full of grown men and women, some wearing robes and carrying wands too!
How was my Prediction: Good for the Simpsons for not making me look totally foolish, but the number of adults holding up their phones for a fire-breathing dragon was incredible!
2) Best part about the Hard Rock Hotel?
First off, I loved Hard Rock Hotel.  I loved the little touches to music in the rooms, on the mirrors, on the walls, in the fountains and in the lights!  It just…rocked!  I also loved the walk to the parks, the water taxis, and the simple room layouts.  But my favorite part was the large lobby to hang out in with friends and watch and listen to music videos all day long.  Nothing like cracking open the Bible at 6:00am and trying to tune out Slayer!
How was my Prediction: I never got to check out a Fender guitar and the water taxis were fine.  But kudos to the little perk of the staff punching a guitar pick out of your access card.  Rock N Roll, man!!
1) Will it compare to WDW?
I think it's only fair to do a side-by-side comparison with Hollywood Studios as I think that's the best chance of comparing the themes of both parks.  So:
Attractions: Hollywood Studios has more but Rip Ride Rockit beats Rock N Roller Coaster!
Food: I've never been impressed with Hollywood Studios Quick Service and there are a ton of food stops at Universal.
Crowds: Universal on Thursday was MUCH lower than Hollywood Studios on Monday.
Character Interactions: You can't beat Kylo Ren and the Stormtroopers but there were much more characters out and about that I thought there would be and they got pretty close to you as well.
Photo Spots: Outside of Diagon Alley, I can't think of places photo buffs would desire to shoot at whereas Hollywood Studios has the Chinese Theatre, Galaxy's Edge, Toy Story Land, Sunset Blvd, etc.
Operationally (Express Pass, Tickets, Other Features): If you can afford it, the Universal Express Unlimited Pass far exceeds any FastPass+ Tier 1 and Tier 2 system at Hollywood Studios.
How was my Prediction: I said Diagon Alley would take over Galaxy's Edge as the most immersive park area and I think I was correct.  I don't think either Universal or Hollywood Studios stand out one definitely over the other, however.  Give me the attractions and scenery of Hollywood Studios, the crowds, food and express pass system of Universal and we've got a dream park!