For 40 years, EPCOT has been the perfect combination of reflecting on the many cultures that brings our world together while looking ahead to the future that is before us.  What started out as a vision for an actual day-to-day community became the 2nd theme park at Walt Disney World in Florida.  And while it has its own iconic moments in history and structures, many times it gets overlooked as not being as fun as the other theme parks or too grown-up.  In the past several years, EPCOT has done a remarkable job attracting large crowds with their seasonal festivals and new additions but are kids flocking to "the park with the golf ball?"  That leads us to today's article…
Welcome to Believe Vacations' Weekly Post where today, we have the first of two articles where we will discuss EPCOT with kids.  My own 3 children, Addison, Luke and Sam (13, 11, 8) and my niece Ellison (6) will be heading to EPCOT at the time of this writing and even though some may have been in the past, this really will be the first experience they have at EPCOT.  They have their own preconceived thoughts and opinions on the park and we thought it would be fun to ask 5 questions pre-trip to see what they anticipate when they go.  Then, next week's article will be a follow-up where we will see how their answers compared after they actually spent a full day in the park.  So let's get this short article going with the first question:
1) What will be your favorite food?
Addison- I think I'd like something authentic from another country so let's go with anything from Lotus Blossom Cafe.
Luke – I'm excited about the food. I would like to try new food items but I know it will be pizza in Italy.
Sam – Pizza in Italy. Especially Cheese!
Ellison – Croissants in France because I've never tried to that food.
2) What topiary will be your favorite?
Addison – I'd love to see all the details that go into Lumiere and Cogsworth.
Luke – I think the best will be Lady and the Tramp because I like the statue in Tony's Restaurant.
Sam – Mickey Mouse, Minnie Mouse, Donald Duck, Daisy Duck, Huey, Dewey and Louie because I think it'll look cool.
Ellison – Anna and Elsa because people are hard to make.
3) What country will you like the most?
Addison – France because of the Beauty and the Beast settings.  But I'll also like Norway because of Frozen settings.
Luke – France because it looks the coolest.
Sam – Italy because it has fancy stuff and calm music.
Ellison – Japan because I have learned about it and want to know more.
4) Favorite Non-Attraction
Addison – The Fireworks at EPCOT.  I've never seen them and I hear they are cool and might beat Magic Kingdom.
Luke – Looking at the topiaries at the Flower and Garden Festival.
Sam – The Easter egg scavenger hunt because it will be fun to try something new and give us a challenge.
Ellison – The fireworks because they make them into Mickey shapes.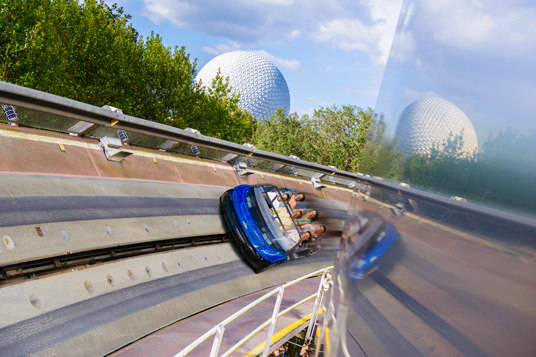 5) Favorite Attraction
Allison – Journey into Imagination with Figment because of nostalgia or Frozen ever after because I've never done it.
Luke – Test Track so I can build a car but maybe Remy's.
Sam – Test Track because it makes you test your own car and it goes 60+ mph!
Ellison – Frozen Ever After because it's a boat ride.