Disney Cruise Line is back ya'll!  And Believe Vacations agents could not be more excited.  What better way to sail away to the tropical islands that with your favorite characters, surrounded by the absolute best in customer service defined by the hundreds of cast members that make up the crew.  But before we get that tan on, there is still a pandemic going on in this world and Disney Cruise Line has made modifications for our safety and the safety of others. What are those changes?  Glad you asked…
Welcome to Believe Vacations' Weekly Post where today, we are going to welcome you aboard and talk about the Return of Disney Cruise Line.  You've met the boss before but let us reintroduce you to Mary-Morning Radcliffe.  She had an incredible opportunity to sail on one of the first sailings in a long time and took the time to recap all the changes and all the fun that is still to be enjoyed as you set out for sea.
The Basics and Safety First
What ship and where did you go?
I went on a Bahamian Cruise on the Disney Dream.  We did not stop in the Bahamas but had two stops at Castaway Cay.
What are the COVID protocols prior to sailing?
It's constantly changing but as of this article, everyone 12 and older has to be vaccinated in order to cruise and kids younger than 12 need a negative test no less than 3 days prior.  EVERYBODY has to take rapid test prior to boarding regarding of vaccination status.
What are transportation options from the airport to the port?
To our knowledge, they will continued the paid shuttle service from the airport to the port but I highly recommend you find another mode of transportation, specifically renting your own car.  If you used multi-party transportation and someone tests positive at the port, they may deny boarding for EVERYONE on that bus. Don't take that risk; take private transportation!
What is the mask policy onboard?
You only have to wear masks indoors but on Castaway Cay you have to wear them in stores and in line at Cookies and Cookies Too.  Basically, if it has a roof over it, you should wear a mask.
Onboard Modifications and Fun
How was the crowd level onboard?
It was very reduced.  The Dream holds 4,000 or so passengers and we have less than 1,600.  People appreciated the extra elbow room, we always felt safe, and never felt crowded.  Instead of a sail away party, we had a fun show with characters greeting you from socially distanced spots on the floor and then a cast member took you and your party to your room.
What changes did you notice regarding "seasonal" activities onboard?
It was decorated for Halloween and it was not the full-on cruise like in the past.  Instead of trick-or-treating, you had bags delivered to your rooms, they didn't have some of the same shows as they have in the past.  But they encourage you to dress up and attend the dance parties!
What are the character experiences like?
They are still socially distancing, no hugs, no autographs but they were all over the place.  It's listed on the navigator when characters will appear but you never know who will show up.  They would make surprise experiences in restaurants, in the hallways, in the lobby, everywhere.  And don't forget to look up above you!
What is the Personal Navigator like?
There are no paper version anymore.  Now, it's all done on the Disney Cruise Line app.  You connect to the ship's WI-FI and you can personalize your own experiences, likes, reservations, etc.  It was very handy.

Entertainment Experiences
What are the entertainment experiences like onboard?
There is social distancing at the shows.  You can not eat during the shows but drinks are allowed.  Masks are still required everywhere.
What are the new pool rules?
There is not a reservation system but there may be a time limit.  You can no longer just sit on the edge and can only go in and out through one ladder.  They cap the number of people so if there is one person waiting, they'll just wait until someone gets out for that person to get in.  If it gets backed up, there will be a 5-10 limit and then a new group will get it.  That only happened on peak days and times.  We did night swimming and it was not a problem.  For the rides and slides, you have social distancing lines but they are wide open!
What is the Oceaneers Club experience like?
My kids did the club twice.  I had to reserve a time for the club and it is limited to 1.5 hours, once per day.  The nursery is closed but the club, the lab, Edge and Vibe are open.  Once they wash their hands, they are assigned a counselor with a small group to play with.  They are no longer serving dinner in the club so make sure they are fed before you drop them off.
Do they still offer games and  activities for all ages?
They offer all the music trivia games, the Disney trivia games, an Inside Out game, BINGO, contests, etc.  All are with socially distanced tables but with lower capacity, your chances of winning are greater!
Dining
What are the overall dining experiences like?
For quick-service, it's pretty much the same where cast members serve you.  The only differences are the ice cream and drinks are all fixed by cast members.  You can get unlimited refills still.
Rotational dining is strictly your family now.  No combining parties at tables.  They still offer the early and late seating options, they have the same menus, the same servers, etc.
There are a few changes regarding buffets.  At Cabanas, cast members serve you.  At breakfast, to space everyone out, some breakfast items like eggs or Mickey Waffles are offered at Royal Palace or Enchanted Garden.  But your server will explain everything at dinner the night before.
Room service is still being served.  We ordered a few times.  You can still give cash as a tip but the app will be your best friend when it comes to adding gratuity.
Palo and Remy are still open but Palo is no longer offering a buffet.
Castaway Cay
What is the Castaway Cay experience like?
They offer the kids club at Castaway Cay but there do not have to have a reservation nor wear the masks.  At Cookies and Cookies Too, just like Cabanas, cast members now serve you and it is no longer a traditional grab-and-go buffet.
Have they reduced the excursion choices on Castaway Cay?
They did reduce the 3rd party excursions like those you go off on a boat, parasailing, etc.  But the popular ones like snorkeling, sting ray exhibits, tube rentals, etc. are still available.  Of course, lower capacity means more room on the beaches, more choices of prime seating in those chairs and hammocks and more room to play in the sand!
What is the process leaving the ship?
For Castaway Cay, you join a virtual queue to get off the ship.  You use your app, join the queue and it tells you what time to leave the ship.  That keeps everyone waiting on the first deck and makes for a nice, staggered process.  On the final day, you can do the express walk-off on your own or you wait for your luggage tag to be announced and that is when you will leave the ship.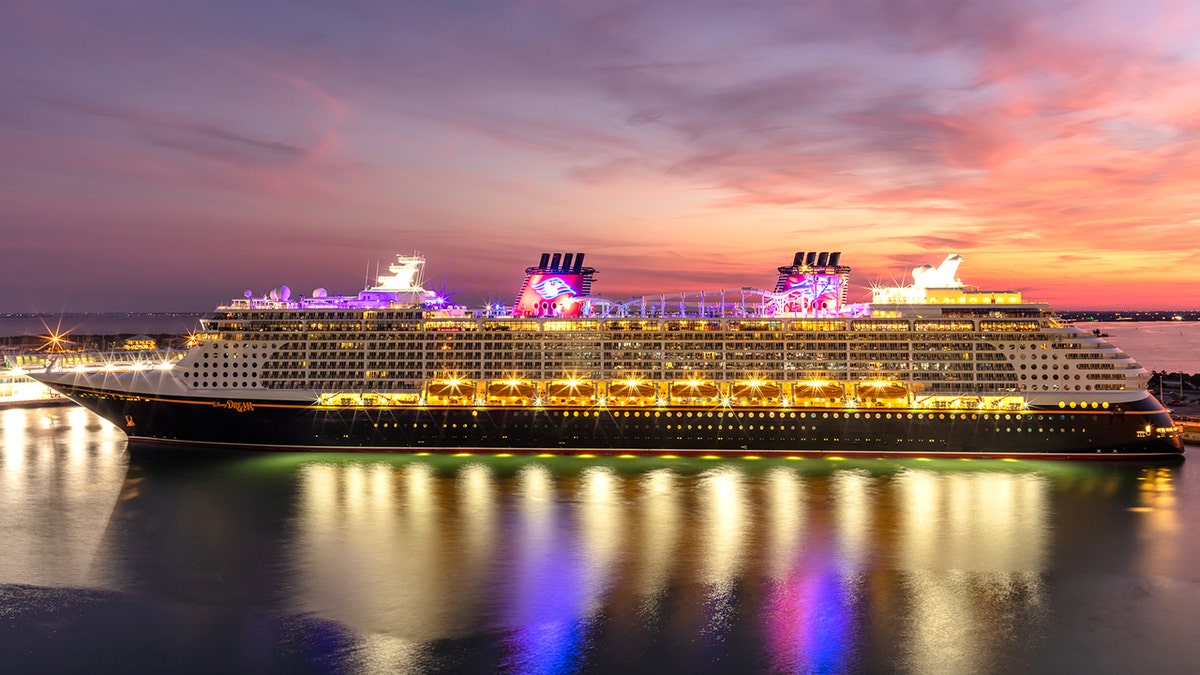 Final Thoughts
If you are vaccinated and want to cruise, go now!  This is very similar to when Disney reopened and the crowds were incredibly low. Take advantage of the discounts and happy sailing!