Where are my manners? I have not properly introduced myself yet expect you to read my articles. My name is Brian and I'm a huge fan of all things Disney. I've taken several trips to Disney World in the past including a few with my wife and kids. I'll have my first Disney Cruise experience in the Summer of 2017. There, that's better. Now I do not feel as awkward getting a little more personal with you.
Welcome to Believe Vacation's Top Ten where today, we'll look at my Top 10 Personal Guilty Pleasures. For this list, I had to reflect and think about random things I like/enjoy/do that others may find weird. While I do hope one or two hit home for you, the goal is to show that Disney truly does cater to all audiences and tastes. And speaking of tastes, it's a restaurant that kicks us off.
10) Receiving the royal treatment at Akershus Royal Banquet Hall
Combining a hearty breakfast, dining with the princesses and the authentic wait staff from their homeland of Norway, every trip to Walt Disney World includes one breakfast at Akershus in Epcot. While I am not too crazy about the Norwegian breakfast dishes that are available, I do enjoy being treated like royalty from the time we check in to the time we leave. Who doesn't swell with pride when the hostess calls out, "Now presenting: the Royal Pavlick Family!" Also, I feel most regal when one of the wait staff begs my pardon with the classic line, "Excuse me, your majesty!" I mentioned to my wife one time that it would be nice if that little gesture could make it back to Alabama with us. I wound up on the floor of our room at Coronado Springs Resort that night!
9) Meeting Gaston
Disney villains are some of the most well-crafted, evil and malicious entities in entertainment history and yet, people absolutely love them. Take Gaston for instance – He's arrogant, brash, cocky and sometimes demeaning but draws huge lines as a stand-alone meet-and-greet character. I have a theory that all the cast members who play Gaston have made it a personal challenge to be the most popular face character in the entire parks. Need proof? A quick YouTube search results in videos ranging from push-up contests, races, posing with multiple women and even being smitten by young princesses dressed as Belle. I even challenged him to a bicep pose where, you can see, he gave me a little help to make it a closer contest.
8) Waving at Animatronics
Maybe I just get caught up in the moment or that I am simply a friendly guy. But, I like to wave and smile at people. And sometimes, I just carry that on to the animatronics. I am a repeat offender of just letting my senses overwhelm me on "it's a small world" and once I'm in the zone, I just wave at the little children singing and dancing. This also happens anytime I get to do some Turtle Talk with Crush and during the final scene of Under the Sea – Journey of the Little Mermaid.
7) Naming my horse on Prince Charming Regal Carrousel
As the song goes, "Every cowboy needs a horse…". Well in my opinion, every horse needs a name. While it may not be as dramatically different as any other carrousel you've ever been on, this majestic attraction behind Cinderella's castle is a must-do. My family goes the extra step as we "race" our horses. The only way to make your horse go faster is to call its name so you better name him/her before you start. You don't want to be the rotten egg in the family!
6) Using the handicapped/family bathrooms
Stick with me here and before you get all offended or grossed out, admit that you yourself do the same thing and this is a website where we do not judge! Ok, that feels better. While the bathrooms at Disney may be the cleanest bathrooms in the world, you still need some privacy and some room. We use the family bathrooms all the time and sometimes, we have real reason to (i.e. trusting little kids to potty by themselves may not be the smartest move). Occasionally though, when in a bind, you just go to the first one you find. And if it has it's own sink and hand dryer in it, so be it!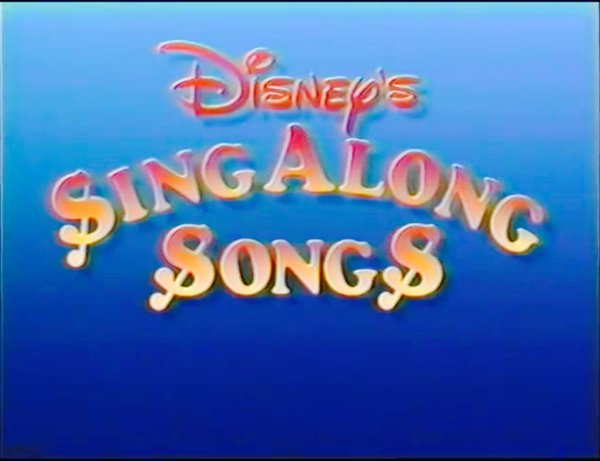 5) Singing all the songs
Anywhere there is music playing at Disney (which means everywhere), I am sure to sing along with the songs. I attribute this to having those classic Disney Sing-a-Long VHS tapes growing up! The loop on Main Street USA playing classics from the turn of the century; I'm singing. Watching Fantasmic and getting misted during the water portions; I'm singing. Riding back to the resort on the Disney Transportation buses well after midnight while everyone is drained and trying to close their eyes for a moment; yep, still singing. I mean, I ain't the Dapper Dans but I ain't Anastasia nor Drizella either!
4) Strolls around the resort
I'm not a runner. Those of you who run or do RunDisney, good for you. You just run until your heart's content! I can run 2 miles without stopping at best. On the other hand, if you want me to walk from Alabama to Disneyland right now, I'll do it and not even be phased. I love walking and what better place to walk then around Disney property. While the theme parks are obvious places to get your daily step amount in, sometimes, I'll just let the family sleep and stroll through the resort. Two of the places we've stayed, Coronado Springs and Art of Animation, have some of the most wonderful decorations in Walt Disney World as well as a large lake to walk around. These strolls around these lakes are therapeutic and a nice recovery after a long day of….well, walking!
3) Disney's Carousel of Progress
The first of 2 attractions comes in pretty high on the list of guilty pleasures. If someone was to ask me why I love this attraction so much, I'm not sure I can provide one real reason. I have one photo of experience from this attraction when I was 5 and it's not like my parents were huge Disney people. There is no merchandise or movie for it. It's heavily outdated so it's not the technology. Maybe it is just the song…that really catchy song! Which goes all the way back to me singing along with the songs. And now we've officially come full circle!
2) Parades from Pecos Bill's Tall Tale Inn and Cafe
I used to think this was a pretty well kept secret. When I would offer this nugget of optimal parade viewing to seasoned Disney pros, they would say, "So do we!" So for you newbies, unless you want to reserve your spot on Main Street or in front of the castle for a parade, head over to this fun restaurant about 20 minutes prior. From there, you'll find the street is narrower, there is shade from the porches, a restroom is nearby as is a quick trip to Adventureland that empties out right into Dole Whip Central!
Honorable Mentions
Taking one map of each park (and a random foreign language one for the Magic Kingdom) – I guess I'm weird but I always wanted to see how you say Space Mountain in German.
Monsters Inc Laugh Floor – Criminally underrated, we try every show to be "that guy!"
Laughing at people running to catch a bus/monorail – Never said I was nominated for sainthood. Especially funny to watch the cast members who know they would never leave but get a kick out of it as well.
1) Country Bear Jamboree
One final time with the singing! In fact, as a guitar player, I have learned to play all the songs in this show on my six-string. Any stop at the Magic Kingdom has to include my attendance to this 17-bear (plus 3 mounted animals) concert. Add in the catchy tunes and the rustic interior of County Bear Hall and this 16-minute show full of quick wit and twangy vocals will always have me stompin' my feet and joinin' in right with them!
Did I miss anything? What is the one thing you have no filter about at Disney? Leave your comments below and as always, there's a great, big, beautiful tomorrow!
About the Author
Brian Pavlick is a husband and father residing in Maylene, AL. His love of Disney goes back to his early memories of watching the New Disney Channel on cable, occasional vacations to Orlando Florida and attending Disney Institute Management Training classes. He keeps up with Disney news and updates by reading numerous websites, experiencing attractions by watching YouTube videos and introducing his family to classic and timeless Disney movies, attractions and songs.