In the early months of 2020, I began an article series that would tell the readers about the pros and cons of upcoming months so that you could plan accordingly.  The goal was to publish each article prior to 180 days out as that was the benchmark for dining reservations.  The world has changed since my last article in the series published on March 6, 2020.  But there is a special milestone approaching and I thought it was time to restart this series.
Welcome to Believe Vacations' Weekly Post where today, we showcase the pros and cons for planning a Disney trip in October 2021.  For this article, we will share important changes, openings/closings, events, tips and suggestions for planning a trip for your family that month.  We will try to consider as many areas as we can so let's see what our milestone month will bring us…

October 2021 Basics
Reservations – For these articles, we need to first consider if there are openings and availability for the parks.  As of the publish date of this article, Magic Kingdom is unavailable on October 1st and 31st (see below) and EPCOT is unavailable on October 1st and 2nd (also see below).  All other dates and parks are wide open.
Weather -Much more pleasant than the summer months, you are at the tail end of hurricane season but still nice enough to swim and wear shorts.
Crowds – October quickly rose to become a very popular month due to the fall and Halloween spectacles.  This October should be see sizeable but tolerable crowds….after Oct 3 and outside of the Columbus Day weekend.  Of course, fall breaks for schools vary so there are consistent waves of families.
50th Anniversary Celebration
October 1, 2021 is the official kickoff for the 50th Anniversary Celebration.  It was already looking like a huge celebration, but now that CDC guidelines are easing up on travel, crowds and masks, kickoff weekend is going to be insane!  If you are down there at that time, you may need to check out Hollywood Studios or Animal Kingdom and then catch Magic Kingdom later in the visit.  Don't worry if you miss the kickoff weekend because they will celebrate for the next 18 months.  Exact details of the celebration are few at the moment but expect new decorations, new looks for Minnie and Mickey and spectacles we've never seen before.
After Hours Boo Bash
One of the reasons October was always busy was Mickey's Not-So-Scary-Halloween Party.  Unfortunately, for those without tickets to the event, the park would close REALLY early for this event.  In 2021, Magic Kingdom will feature the new After Hours Boo Bash. This special ticket, 3-hour event will not force the park to close early and will feature some of the highlights of its predecessor like trick-or-treating, costumed characters and spooky sights and sounds!
Remy's Ratatouille Adventure opens at EPCOT
October 1 will not only be a huge day at the Magic Kingdom, it will be a special day at EPCOT.  Already a featured attraction at Disneyland Paris, this 4D attraction comes to the states to amaze a new audience.  Shrink down to the size of a mouse as your senses are overwhelmed inside the kitchen of the famous restaurant Gusteau's.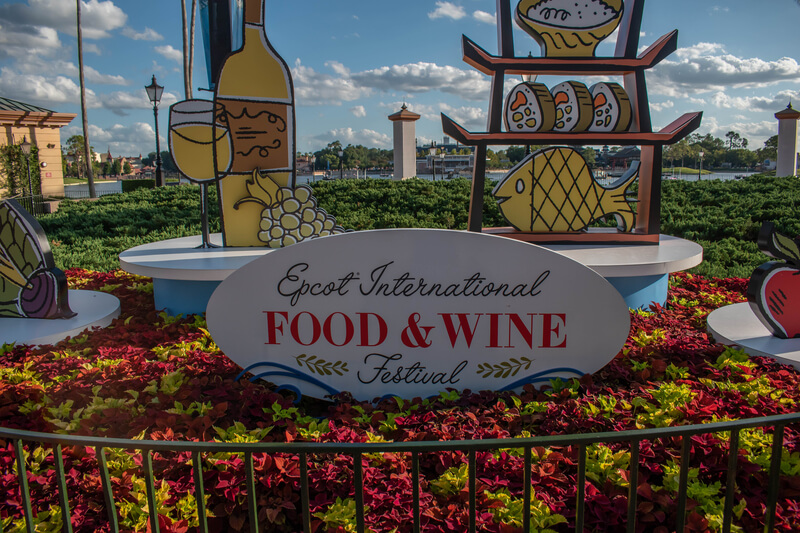 EPCOT International Food & Wine Festival
Starting in July and running through mid-November, this adult favorite returns and is sure to bring a large crowd with it.  August and September are sure to have the lightest crowd amounts but with everyone coming in for the 50th plus the addition of Remy's Ratatouille Adventure, October will see a nice bump in attendance for the entire month.  Enjoy a taste from more than 6 continents complete with sights, sounds and smells for the senses!