Ok, so technically, I've only been to Disney World 3 times in the past 15 years, I've never been to Disneyland and I'm going on my first Disney Cruise this Summer. However, I still truly believe deep down in my heart that I am a Disney "expert." Could I walk the Magic Kingdom blindfolded and tell you where the attractions and restaurants are? Yes! Can I sing along with the majority of the Disney song catalog? We've already talked about that in a previous post. No, I consider myself an "expert" because I do simple little things the Disney newbies may be unsure about on initial visits.
Welcome to Believe Vacation's Top Ten where today, we'll look at the Top 10 Moments Disney Experts Enjoy. For this list, we are going to look at a few sayings, motions, experiences and more that so-called Disney experts know to do immediately without prompting. These are moments that I believe will make nice vacations into truly magical experiences you will never forget. Some are serious and some are a little silly. Speaking of silly, let's start our list this week with:
10) Napkin Waving at Chef Mickeys
Already one of the most desired character meals at Walt Disney World, Chef Mickey's is a wonderful combination of classic buffet items while meeting the classic characters Mickey, Pluto, Goofy, Minnie and Donald. These characters will put the smiles on faces of all ages but when the music gets going, that's when the real highlight of the meal begins. Disney Experts do not need the prompting from the cast member handlers or the life-size characters; they know to immediately unravel your napkin, hoist it above your head and spin it around wildly like a helicopter! Of course, if you are not expecting it, don't worry because before long, everyone in the restaurant will be doing it too.
9) Not being a cast member, yet still getting asked questions
Most Disney affiliated vendors such as myself secretly desire to work within the Happiest Place on Earth. Alas, we are assigned our tasks from the comforts of our homes and using vacation time to visit our favorite Disney properties. So it makes our hearts proud when you, our fine audience, clients, friends, family and random guests, decide to seek knowledge and ask us for our opinion or for the answers to your Disney questions. To be awarded this honor of being your Yoda for all things Disney is one of the most satisfying feelings we can ever achieve!
8) Spending $12 on a turkey leg
If you've never done this before, don't judge. Believe me, I know that the dollar menu at fast food restaurants could feed an entire family for $12. And you also figure that since you paid a nice amount to take the family to Disney, you better get your money's worth at the restaurants and at the food options on the properties. May I be the first to invite you to visit a hot cart, ask for the biggest turkey leg you see and bite into the deliciousness that all Disney Experts salivate over every trip.
7) Thanking the Phoenicians on Spaceship Earth
Spaceship Earth is the big golf ball structure inside Epcot. Spaceship Earth is also a ride and not just a photo opportunity for your family. And once you are inside, you'll be on-board a very tame ride full of narrations from the wonderful Dame Judi Dench. As you climb to the top, you will learn about our modern alphabet at which time, Ms. Dench will advise you to "thank the phoenicians." But Disney Experts do not need this prompt; we do it every day!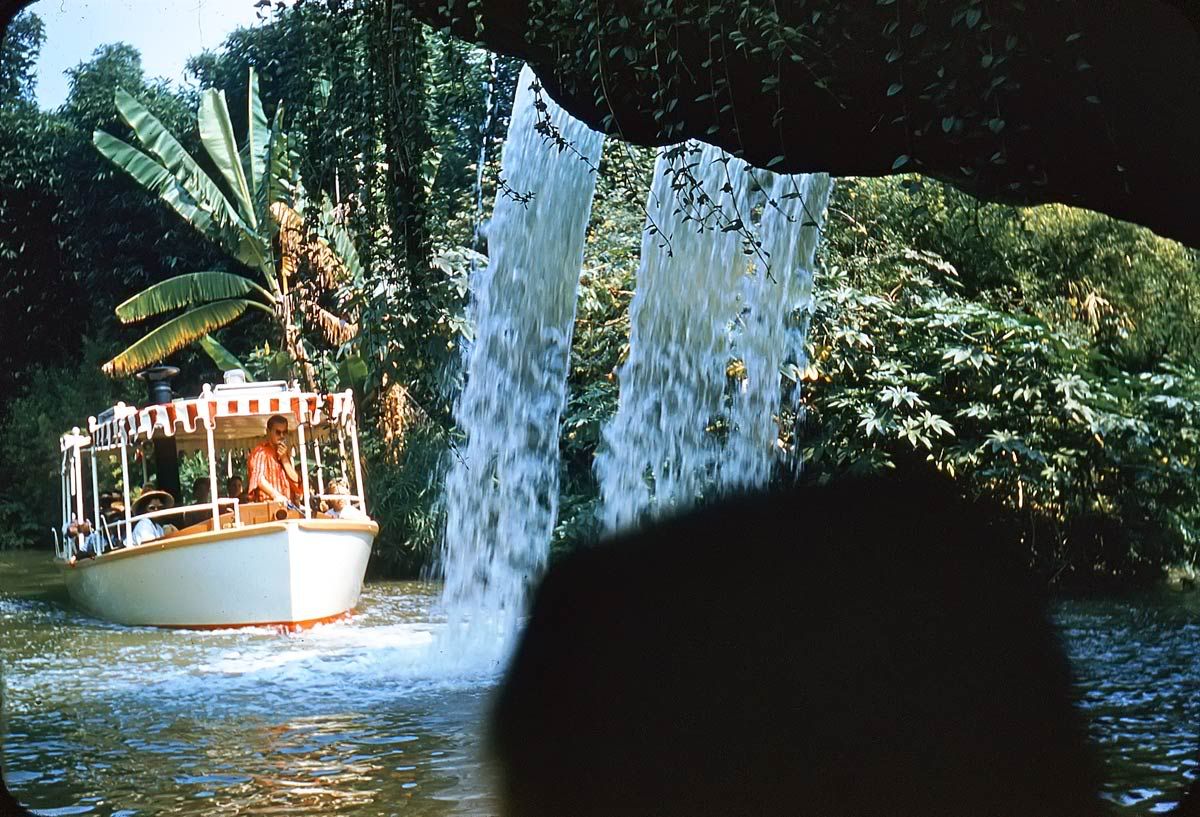 6) The Back Side of Water on the Jungle Cruise
A couple of weeks ago, I told you water had a smell and some of you could not believe it. Well now I will completely blow your mind because did you know that water has a back side? Oh, it's very true and this miracle of wonder can be seen on the Jungle Cruise in Adventureland. When your boat passes the waterfall, Disney Experts will always give a cheer and a clap to show their respect for this marvel of nature!
5) Saying MINE! with the Seagulls
If you've watched the Finding Nemo/Finding Dory movies, you know exactly where I'm going with this one. And odds are, you do this anyways so congratulations, you are a Disney Expert! You know how we all enjoy mimicking those seagulls! If you visit The Sea with Nemo and Friends at Epcot or the Nemo section of the Art of Animation Resort, you'll find animatronics of these guys in those areas and on cue, the chorus of "MINE!" will commence for all to chant along with.
4) The Flag Retreat
Forget any "Happily Ever After" ending; this is where real tears happen when it comes to Disney magic. This 15-minute show happens at 5:00 pm at the flagpole at the front of Main Street USA. As the American flag is lowered to signal the end of the day, you are taken aback by patriotic songs and the Pledge of Allegiance. Most days, the flag is given to a military personnel visiting the park, complete with a mini parade up Main Street for all to cheer him or her on. USA! USA!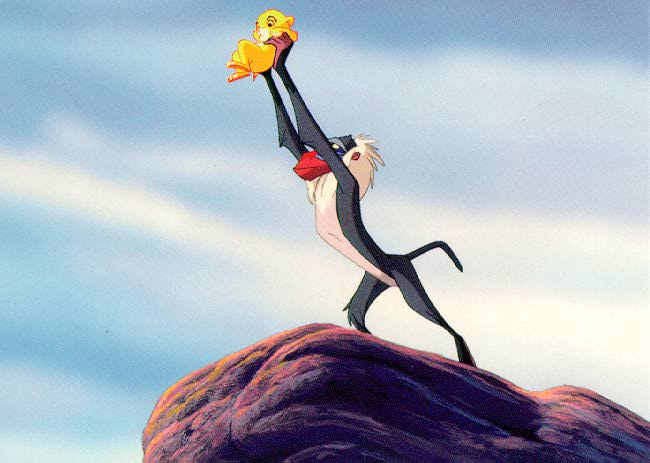 3) Holding up a child like Simba
Our fearless leader, Mary Morning Radcliffe, proved this one just this past week when she posed for a picture holding her child up in the now iconic pose. As a touching tribute to the moment Rafiki announced to the Animal Kingdom the birth of the new king of Pride Rock, many parents find similar joy in hoisting their child above their heads. Bonus points if you hit the opening notes of the "Circle of Life" song as you do it!
2) Passing off the red badge to determine wait times
As your duty to your fellow Disney-goers, you may be called to provide the ultimate service. By receiving a certain red badge and passing it on to the cast member at the front of the line, you are updating the wait time for that particular attraction. No pressure, of course, however, failure to do so in proper time will cause thousands of vacationers to blame you for their long wait. So do your duty and wear that honor passionately like all the experts do.
Honorable Mentions
Using the dryers in the bathroom after a water ride – We're not just talking drying hands; I mean, you could see people drying shirts, sock, underwear, etc.
Anniversary Ears button – No better way for Disney experts to show true love to each other than wearing "10 EARS Together" buttons.
Running after a bus/monorail/etc – We know they won't leave us but there is something "Chariots of Fire"-like that we enjoy in the pursuit.
1) "¡Por favor manténgase alejado de las puertas!" is something you know by heart.
Even if you never took one Spanish class in school, Disney experts know this phrase, can say it fluently, use it in everyday conversation and know what it means in English. It adds to the awesomeness of the Monorail and is a big reason why we look forward to jumping on the highway in the sky every chance we get to partake in Disney Transportation!
Did I miss anything? What are little moments you think every Disney Expert does? Leave your comments below and as always, there's a great, big, beautiful tomorrow!